Ergon SR Allroad Core Circular – Overview
The Ergon SR Allroad Core Circular is a new saddle project from Ergon. As part of the "GreenLab" sustainability programme, Ergon has been focusing on the topics of material cycles and waste avoidance since 2010. The "GreenLab Circular" programme is increasingly dedicated to the circular economy. Circular economy in itself makes great sense: instead of simply throwing away used things, they are returned to the circular flow of materials at the end of their life. This saves material and energy and helps to minimise the consequences of our consumption.
RTI with its Ergon brand has now tackled this issue. The brain behind the project is Andreas Krause, Head of Technical Product Development at Ergon. He has wanted to get behind it for a long time – however, according to Ergon, a saddle in terms of recycling was considered unthinkable until now. In January 2023, the head developer of the Koblenz-based ergonomics specialist, willing to make it happen, gathered the smartest minds from Ergon and BASF to develop a completely recyclable saddle, the "SR Allroad Core Circular".
Ergon SR Allroad Core Circular: All plastic parts made from the same material
"Our goal was to design a saddle that comes entirely from one material family, because only then there is any chance of completely recycling a product," explains Andreas Krause. Not an easy task, but apparently it worked! With the help of BASF's plastics and coating expertise, the new "Ergon SR Allroad Core Circular" saddle was created.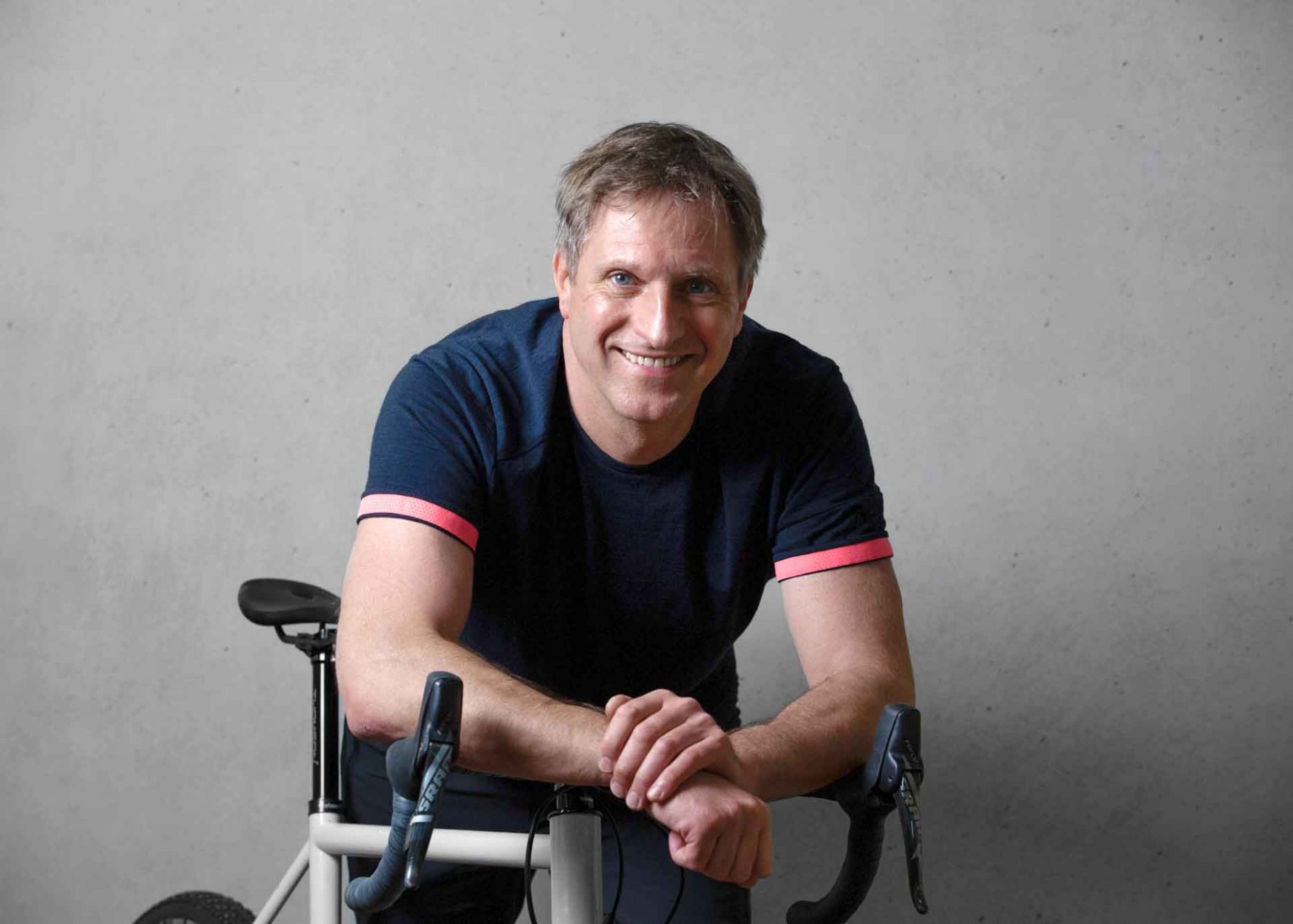 In order to be limited to one family of materials, various components had to go. This leads to the renunciation of colour pigments and a classical surface finish. Thus, all plastic parts of the SR Allroad Core Circular belong to one material family, in this case polyurethanes from BASF.
A sustainable saddle made of polyurethane?
But polyurethanes do not exactly stand for a sustainable material. Polyurethanes (also known as PUR, sometimes also PU) are plastics or synthetic resins that are produced chemically, for which, among other things, a lot of chlorine and petroleum are used. This produces very toxic intermediates, as Utopia explains.
Unfortunately, we were unable to find out to what extent the material used by Ergon (including BASF Infinergy) is supposed to have more harmless properties. According to Ergon, "all plastic parts of the Ergon SR Allroad Core Circular belong to a material family, in this case polyurethane from BASF, and could therefore be recycled in one piece." – "Could" means: That's exactly what HAS to happen at the end of the saddle's life. As you can see, the issue is complex and not easy to implement. Nevertheless, it is of course good when manufacturers think in this direction – even if we are certainly still at the very beginning here.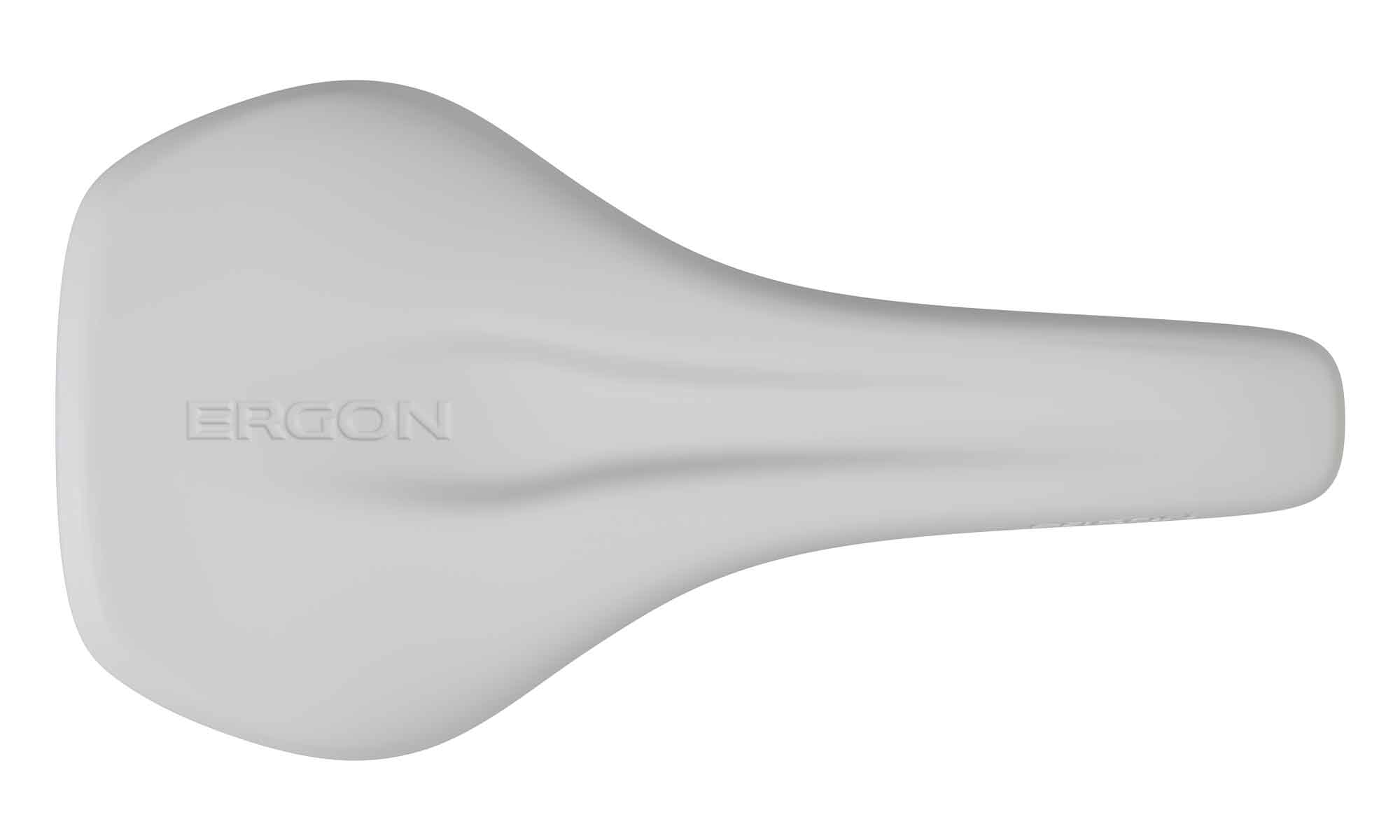 Ergon "SR Allroad Core Circular" Features
Back to the Ergon saddle pilot project. The saddle frame is made of stainless steel and can be removed by hand. No colour pigments or surface coating were used – this creates a special undyed look and simplifies recycling. NovaCoat-D from BASF serves as protection for the seat foam. BASF offers this material as a sustainable alternative to a conventional cover. The chemical process used for its production is said to be based on water. NovaCoat-D is also said to be recyclable.
Apart from the materials used, Ergon does not lose sight of the functional aspect: the saddle has an ergonomic core made of BASF Infinergy, which is supposed to provide full-surface shock absorption. Relieving the perineal area should prevent numbness. According to Ergon, the seating pressure is significantly reduced. This means that the saddle meets all ergonomic requirements and riding characteristics, just like the standard SR Allroad Core model. Nevertheless, it will not be on sale for the moment: the "Pilot Saddle" will only be produced in small series for the time being and will not go on sale. We hope that Ergon will learn a lot from this project and can actually bring a sustainable, recyclable saddle to the market soon.