Gravel shoe from Sidi in the test – content
What makes a sustainably made cycling shoe?
Somehow I've been riding around with winter shoes for two years because the summer models are all broken. Now I had had enough: new bike shoes were needed and the choice fell on a gravel shoe from Sidi. Beforehand, I asked myself: Are there actually particularly sustainably produced cycling shoes? What would characterise a sustainable cycling shoe?
I think a particularly sustainable shoe should be manufactured responsibly. Maybe even in Europe, certainly under fair conditions and with high environmental standards. A sustainable cycling shoe should be made with the most environmentally friendly materials possible. The quality should be high so that the shoe lasts a long time. It should be repairable. And above all: I have to like it and it has to fit well – because what's the point of having the best shoe if I don't like wearing it and want to get another model soon?
So I went in search of it. I noticed that there are only a few manufacturers who advertise themselves with the topic of sustainability. The most present during my search was Vaude. However, I once had a Vaude MTB shoe that didn't really fit me and was constantly pinching. So I kept searching. And ended up at the Italian shoe specialist SIDI. SIDI shoes are known for their high quality – but what about the rest on my "sustainability checklist"?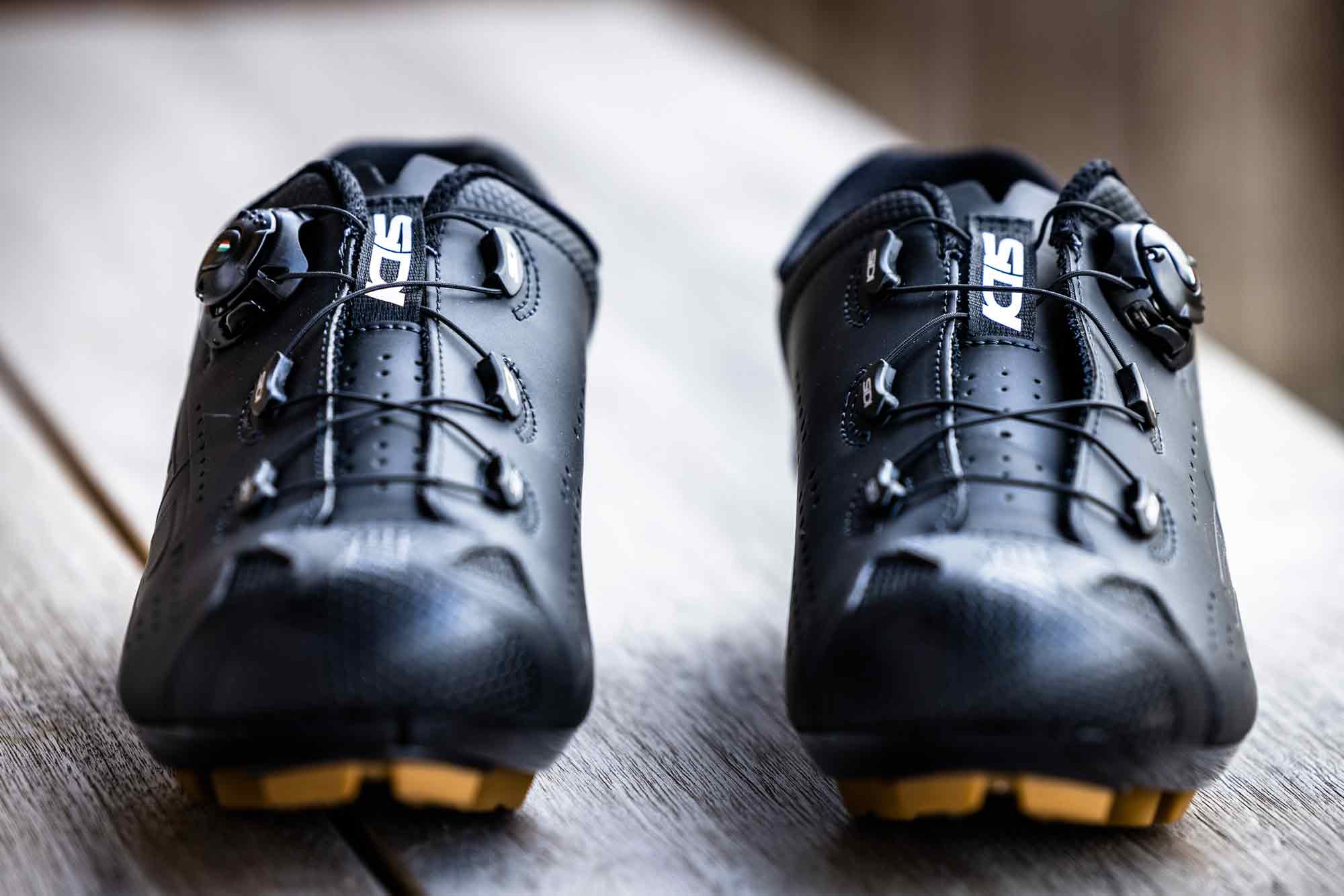 Let's start with the production site. SIDI has been around for more than 60 years. The company was founded in 1960 by Dino Signori. Whose initials, in reverse order, make up the company name. Since then, SIDI Motocross boots and shoes have been manufactured in the northern Italian province of Treviso near Venice. The area is known for this craft: Alpinestars and Gaerne also come here. However, a large part of the production was outsourced to Romania some time ago. Only the high-end shoes are still made on site at the Italian headquarters. After all, Romania is not that far away and quality control is at least still carried out in Italy.
When it comes to quality, SIDI shoes' reputation precedes them: Here I am quite unconcerned and confident to get an absolutely high-quality product. What I like is the fact that many parts on my favourite gravel shoe from Sidi, the MTB Dust, can be renewed. These include the twist closure with cable system as well as the front rubber studs of the sole profile, which are subject to increased wear when walking.
SIDI promises on its website to use as many recycled materials as possible. The packaging has already been designed to be completely sustainable: The outer cardboard is FSC certified. The colours used are vegetable-based, adhesives are made from corn starch. No plastic is used and all the paper used, right down to the operating instructions, is recyclable. That sounds reasonable.
So it should be the Sidi MTB Dust. Visually, I like it because it looks more like a classic cycling shoe than a clunky MTB shoe. It comes in subtle black/brown tones, uses a twist-lock system and has a profiled but not too high sole. So it is also ideal for gravelling. It is obviously a very high-quality shoe, which of course has its price: For around 250 euros, the Gravel shoe from Sidi changes hands.
Sidi MTB Dust – first test impressions
The shoe actually comes in a recycled box and is wrapped in paper, not plastic. On the packaging it says very small but clearly legible: Made in Italy. The shoe itself makes a really noble impression. The twist closure looks sturdy and ensures that the shoe fits perfectly. To operate it, a small lever must first be flipped upwards on the twist lock itself.
It's a little more fiddly than other systems, but I quickly get used to it. To open the closure after the ride, two small "push buttons" have to be pressed. Then the entire fastener can be pulled up/out and you can take the shoe off. All in all, a little unwieldy, but the whole thing looks very robust and valuable.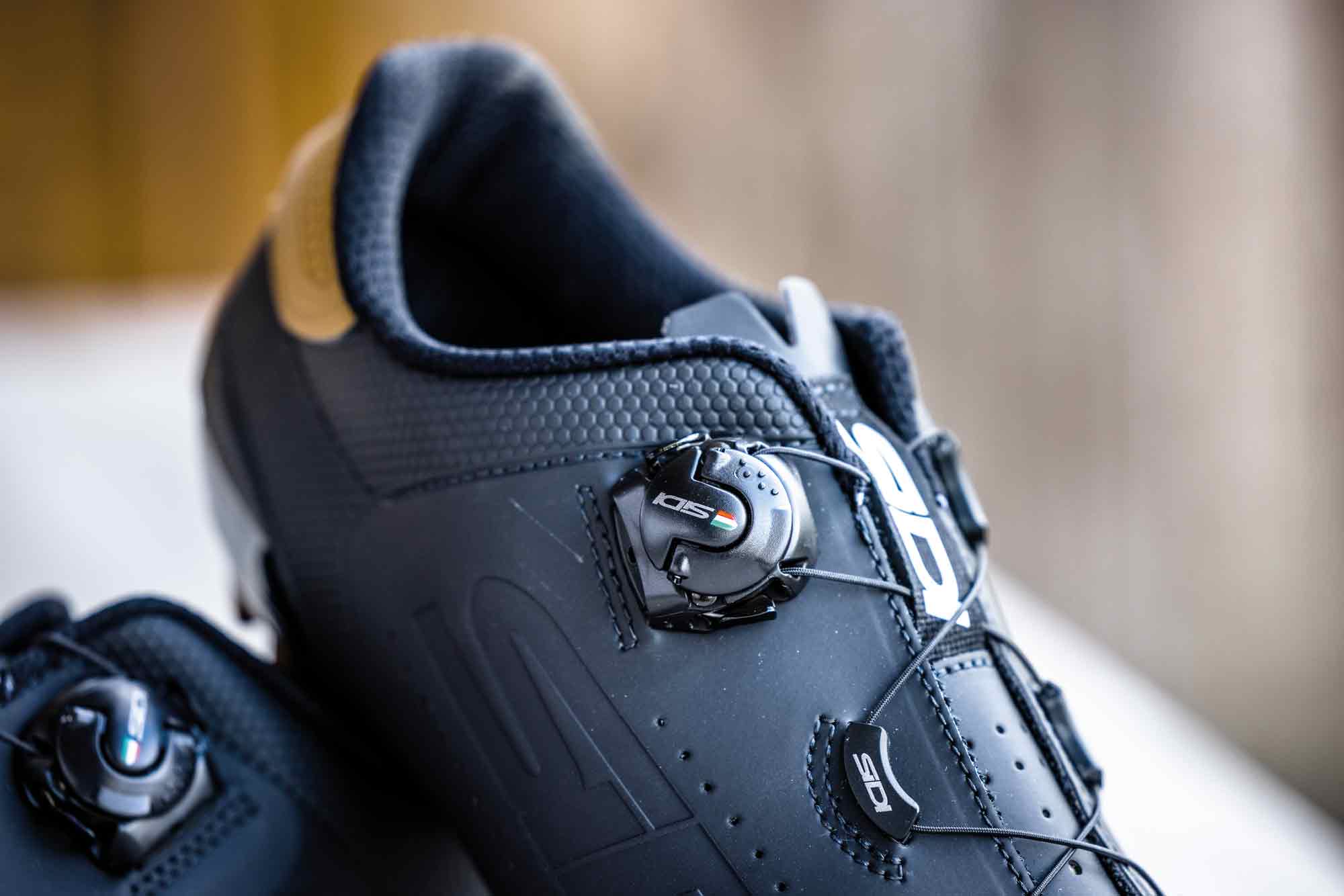 During the ride, there is only reason to be happy: the shoe fits perfectly and is really comfortable. It has a balanced sporty feel, so it offers a good mix of stiffness and comfort. Many gravel shoes from the road sector are just "stiff as a board" – the Gravel shoe from Sidi combines this with an appropriate portion of comfort.
On a gravel tour, it's important to me that I can also walk with a shoe without looking like I'm dancing on raw eggs. How well does it work with the Gravel shoe from Sidi? Since the shoe has its roots in MTB, walking works pretty well. Of course, it doesn't feel like a hiking boot – the sole is a bit too hard for that. Nevertheless, you have a good contact surface and above all a grippy tread, so that you also look confident on hard surfaces. Off-road, of course, the deep lugs offer real advantages: The grip is really good. When it's steep or particularly slippery: with the Gravel shoe from Sidi you can still move forward safely.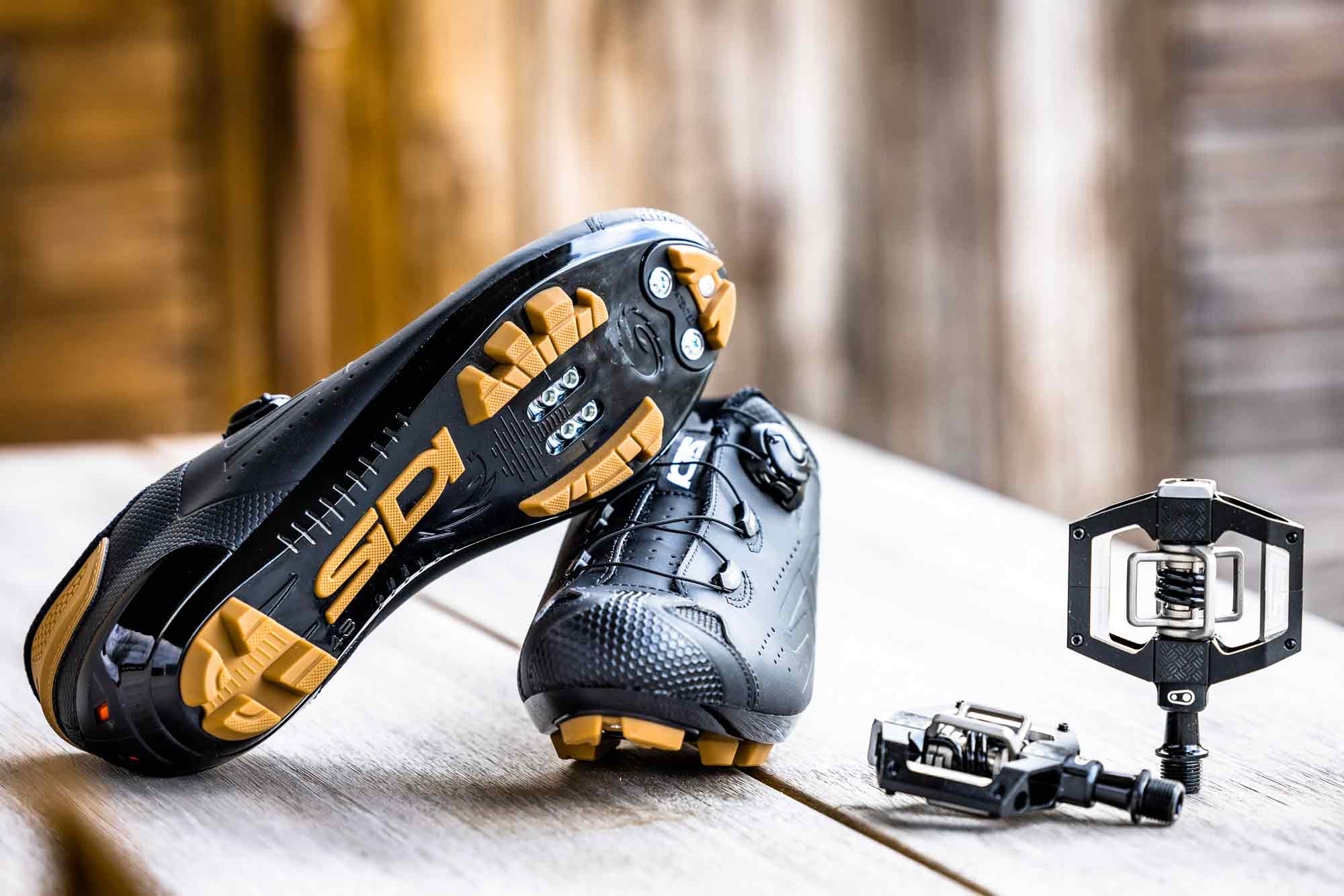 A final point in my rating relates to the visuals. Let's face it, that's important too! You have to like a shoe like that, don't you? As far as that is concerned, the Gravel shoe from Sidi can absolutely convince me personally. The high-quality materials and the discreet, noble colouring fit perfectly in my opinion. Sidi stylishly manages to combine a modern look with classic Italian charm. So the first impressions of the Sidi MTB Dust are really good. Now it just has to last for a few more summers.
MTB Dust as a gravel shoe from Sidi – my opinion
There are not many shoe manufacturers that promote sustainably made cycling shoes. SIDI has not been particularly conspicuous about this either. As a traditional Italian shoe producer, a certain sustainability is inherent in the company's DNA. The highest quality standards are the most important factor at SIDI. The European production – in the case of the MTB Dust even "Made in Italy" – as well as the conscious use of recycled materials and the renunciation of plastic packaging round off the good impression.