SRAM APEX 2023 – Overview
For the newest innovations, you have to dig deep into the pockets most of the time. Want a little example? No problem: the new MTB rear derailleur Eagle Transmission costs a smooth 700 euros. And some cassettes from the SRAM top groupset portfolio also make you dizzy when you look at the price.
For that money you can also buy a whole groupset – which brings us back to the new Apex. It is common practice that the "cheap" groups are gradually upgraded with the features of the expensive ones. At some point, every new gadget just becomes normal. Then you can get for little money what used to be so expensive. And that is exactly where we are now: The new Apex Group is being upgraded.
SRAM Apex: Wide gear ratio range with 1×12 drivetrain
On gravel bikes in particular, classic road bike gear ratios quickly reach their limits. The new 1×12 cassette is therefore a real plus. But it gets even better: Since the Apex groupset is compatible with many other components, you can even create a true MTB transmission. You can do this, for example, by installing an X1 Eagle AXS rear derailleur with a 50-tooth Eagle cassette. The Apex shifters can handle it.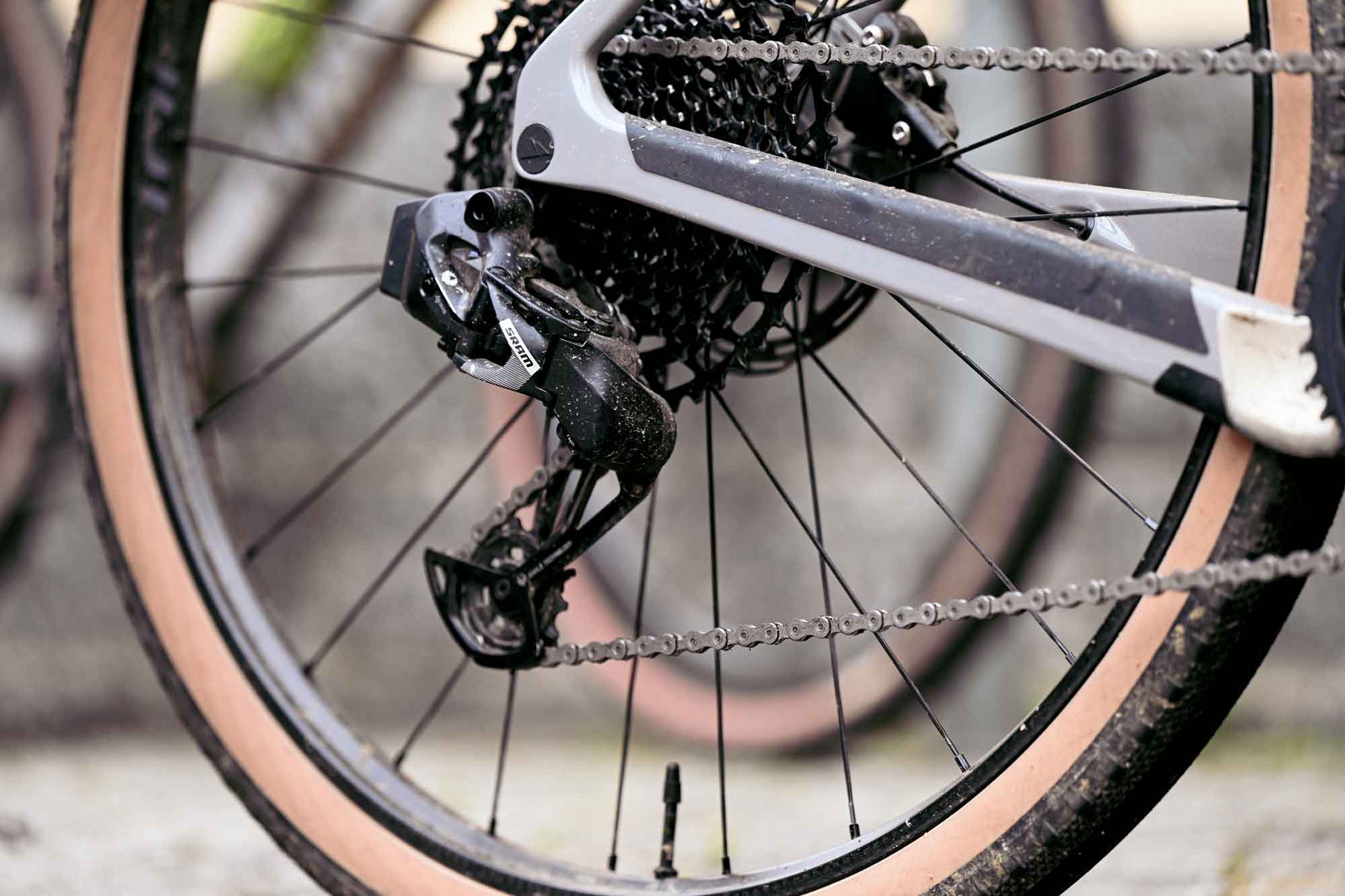 The Apex XPLR parts are explicitly designed for gravelling. The Apex XPLR AXS rear derailleur is compatible with the 10-36 and the XPLR cassettes with up to 10-44 teeth. It has a spring clutch like the MTB rear derailleurs for flawless chain management on the road or off-road.
SRAM Apex goes Wireless!
The new SRAM Apex shift brake levers do not need to hide from their expensive siblings. Because Apex goes Wireless! This means that you can benefit from the same advantages as with Rival, Red and Force. This includes extremely precise shifting, super simple and fast assembly and intuitive operation without any effort. Don't want that much high-tech? No problem …
Rather classic: Apex mechanical
Many like it without so many electronics and, to be honest, we are also friends of simplicity. Why so much technology when a simple, classic steel cable hoist will do? We even tried mechanical brakes – you can read about it here. In any case, it is good news that the new SRAM Apex groupset is also available in a mechanical version. Cool: Thanks to the new Apex Eagle rear derailleur, you can also combine the groupset with 50 or 52 tooth cassettes.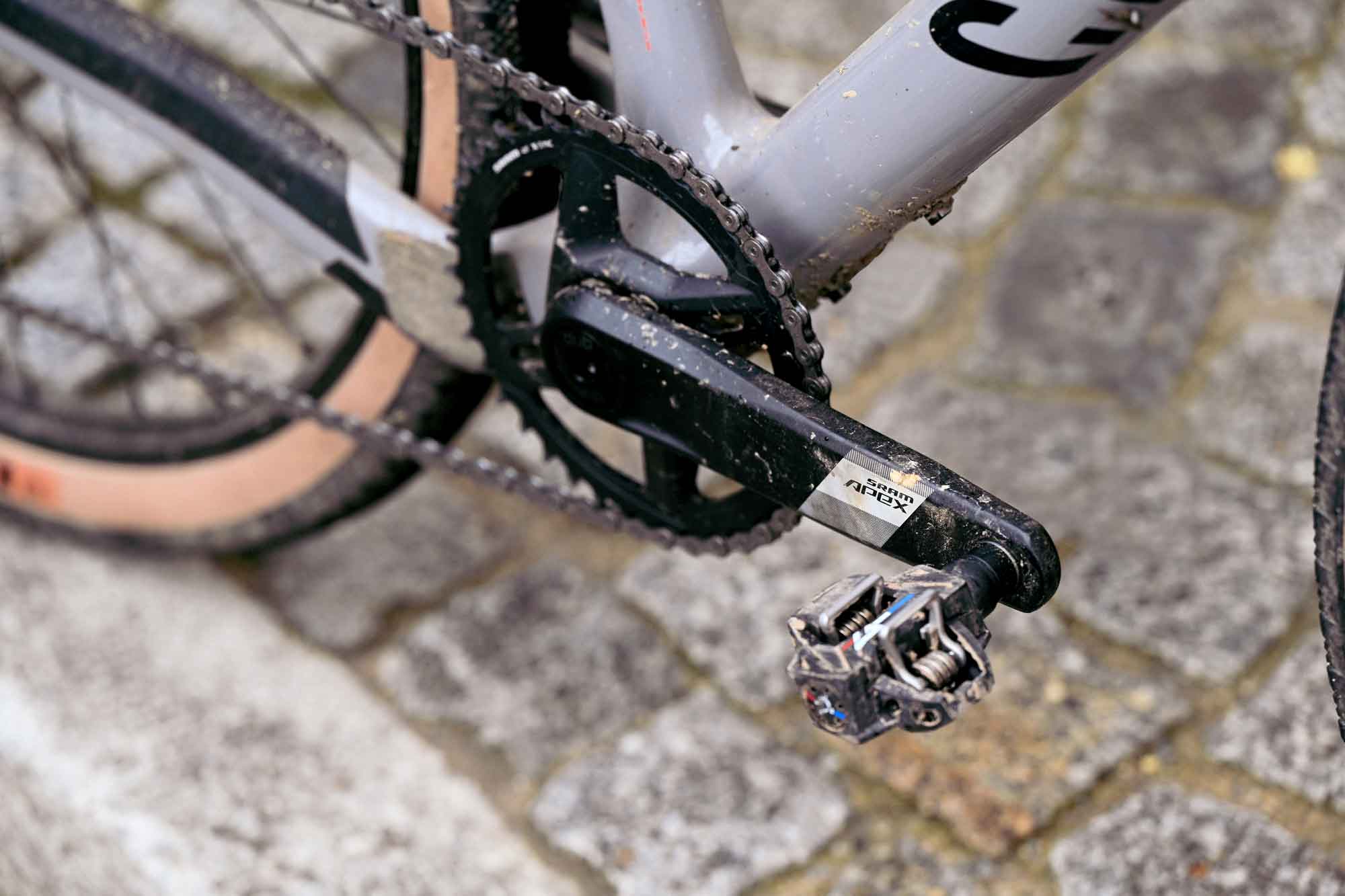 Sram Apex 2023 – Prices
To list all the prices for all the new Apex components would go a bit beyond the scope here. You can ask your local shop or simply look up the recommended retail prices on the SRAM website. To give you an idea, we have simply calculated two configurations as examples.
SRAM Apex Electronic
Brake/shift lever Apex AXS D1 left 265 euros
Brake/shift lever Apex AXS D1 right 265 euros
Rear derailleur Apex XPLR AXS D1 330 euros
Crank Apex 1x D1 130 Euro
Cassette EXPL 12-speed 150 euros
Chain Apex D1 36 Euro
Complete group: 1176 Euro
SRAM Apex mechanical
Brake/shift lever S300 left 90 Euro
Brake/shift lever S300 right 90 Euro
Rear derailleur Apex XPLR D1 150 euros
Crank Apex 1x D1 130 Euro
Cassette EXPL 12-speed 150 euros
Chain Apex D1 36 Euro
Complete group: 646 Euro
The new parts of the SRAM Apex electronic groupset will be on sale from June 2023 (i.e. almost immediately), according to SRAM. For the mechanical parts you have to wait until September.