Mechanical Disc Brake / TRP Spire Test – Overview
Advantages and disadvantages: mechanical disc brake vs. hydraulic disc brake
Mechanical disc brake: Theoretical advantages
It's a bit of a question of faith. While some insist on the uncompromising braking power and easy handling of hydraulic systems, others swear by indestructible, reliable mechanical systems that can be repaired even in the furthest corners of the world.
Especially among real adventurers, the mechanical disc brake is a popular choice. One thing is definitely a fact: a mechanical brake is much simpler in design and is operated by a fairly foolproof system: the good old Bowden cable. While this is super easy to replace in case of a malfunction, with a hydraulic system you are quickly faced with a real problem when a defect strikes on the road.
So for anyone who rides really enduring tours and is often on the road in remote areas, a mechanical system theoretically makes perfect sense. What counts here above all is the reliability of the system and the ease with which it can be repaired if the worst comes to the worst.
Was sind die Argumente gegen eine mechanische Scheibenbremse?
Let's be honest: who really belongs to the category of endurance adventurers? For those who just want to go on nice (gravel) tours at home, hydraulic brakes certainly offer some advantages. As long as such a brake is regularly maintained, it is usually super reliable and extremely easy to use. For example, the pads readjust all by themselves, so you really only have to install new ones from time to time.
Also, no cables can get dirty, which results in consistently smooth operation of the brake levers. At the top of the pro list of hydraulic systems is, of course, the braking power, which is excellent and can be perfectly dosed with most brakes. All these points require a certain willingness to compromise with mechanical brakes – don't they?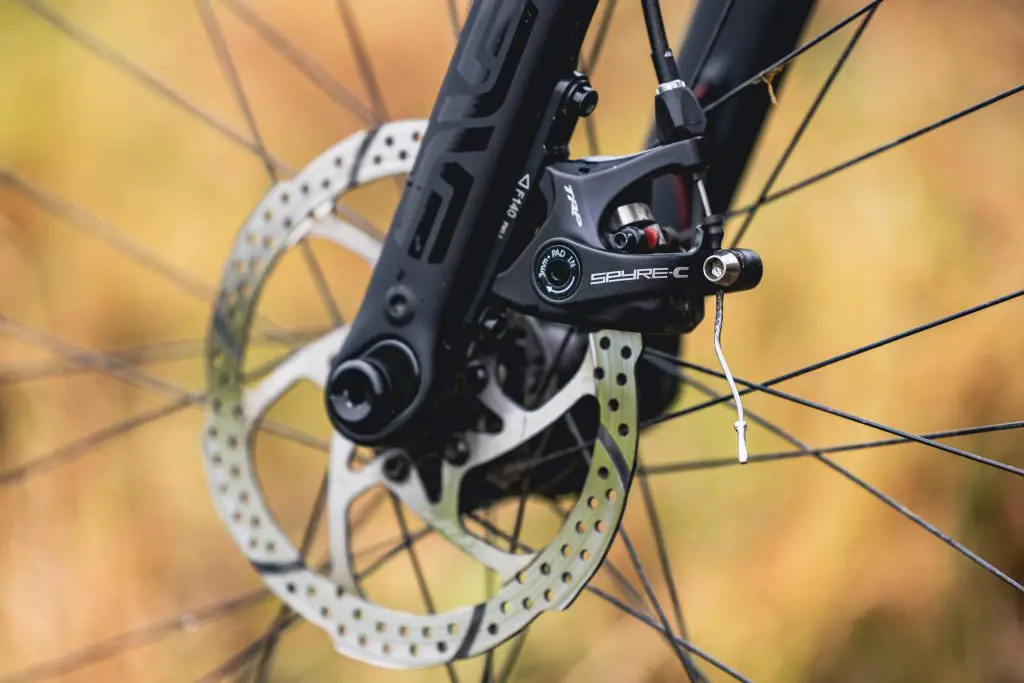 Which mechanical disc brake would you like?
I spent a while researching and looking before I made a decision. During my research, two models emerged as potential candidates: the "Klamper" from Paul Components and the "Spire" from TRP. Here, the braking power should be good and the workmanship top. I found some reports about it, which tended to be quite positive.
Since the Klamper was so expensive and not available at the moment anyway, I didn't have to think any further: it was going to be a Spire. But here the availability didn't look much better… However, I was lucky: I found a "Spire C" on Ebay. The "C" apparently stands for the OEM version of the "Spire", i.e. a model that only bicycle manufacturers can order directly from the manufacturer to equip their bikes.
So obviously someone had taken them off their complete bike to sell them on ebay. I won the auction and was able to enjoy an almost as good as new brake system at almost the original price… crazy bike world in 2021.
TRP Spire – the mechanical disc brake from TRP
TRP has two mechanical disc brake models in its range: the Spire SLC and the Spire. The second one is the cheaper of the two models. The most striking difference I can see is the carbon lever that activates the brake pads on the SLC. According to the manufacturer, this results in a breathtaking weight difference of 8 grams (146 grams vs. 154 grams) – so there's really no reason to spend more money on it, even if the difference apparently only amounts to around ten euros (79.99 euros vs. 89.99 euros).
The brakes are apparently sold without accessories like the discs, so I was doubly lucky to have bought everything in a set on ebay. When everything arrived, my first impression was totally positive. The brake looks good and the completely black OEM version fits my bike even better than the aftermarket version with a silver lever.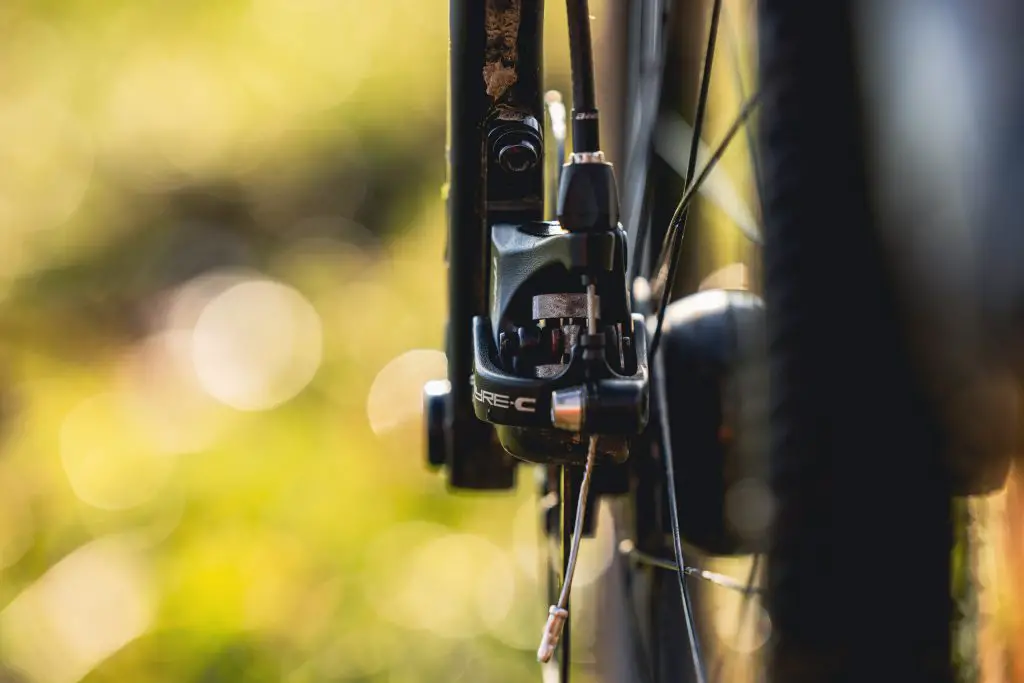 Test: TRP Spire C
TRP Spire C – the installation
In a nutshell: I have never mounted a disc brake in such a relaxed way. It really couldn't be easier or cleaner. I absolutely do not miss fiddling around with syringes and brake fluid. The rest feels a bit "oldschool", like rim brakes back then: shorten the outer casing, put on the end caps, thread in the cable, shorten the cable and adjust the correct pressure point with the knurled screw.
All this is actually super easy – much easier, anyway, than filling and bleeding a hydraulic brake. And it is precisely these hand steps that now ensure that my disc brake works perfectly. The best of both worlds, so to speak…
TRP Spire C – My experience
The first impression is great: the braking power convinces me. Of course, it is not comparable with a new, modern hydraulic disc brake – you have to be that fair. But after a short time it is clear that the braking power on the gravel bike is absolutely sufficient for me and also better than that of some cheap mechanical disc brakes that I had already test ridden.
The point "dosability" is much more important anyway. And it's really good. With many mechanical disc brakes, I had the problem that this dosing ability was not ideal. Braking with pinpoint accuracy before a bend can then sometimes become an egg dance. Not so with the Spire C: it can be dosed really well. Perhaps the compressionless outer sleeves from Jagwire their part in this.
TRP recommends the use of such cables and I could also find some hints on the internet that this makes sense. In this respect, I can only pass on this tip here – perhaps other brake systems can also be upgraded with it. The function of these outer shells is obvious: if they do not compress during braking, the pressure point is inevitably more defined.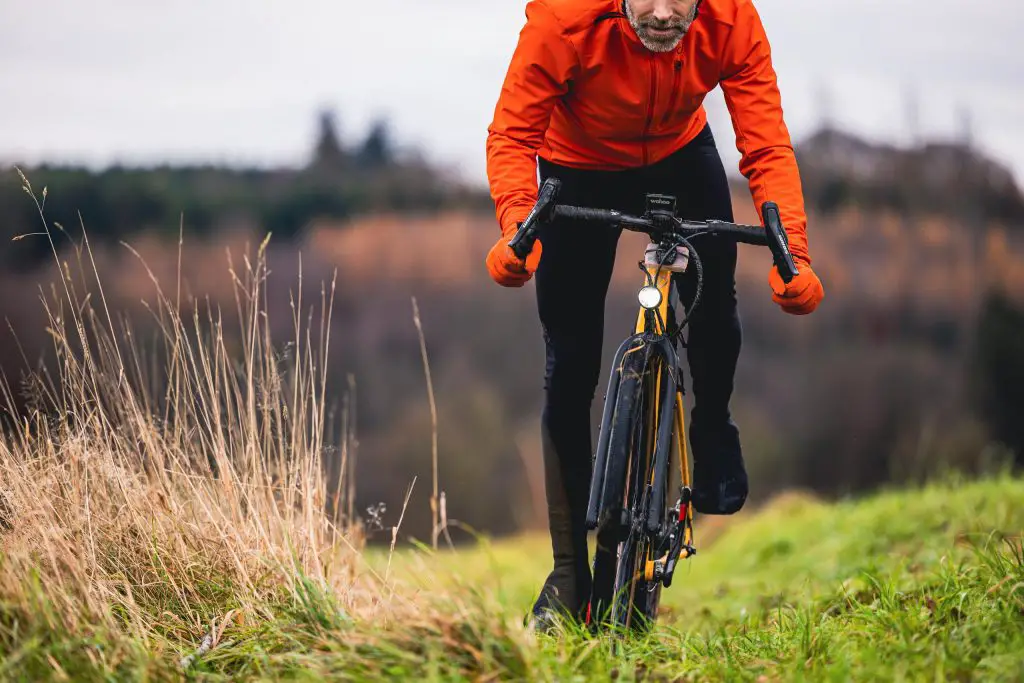 One peculiarity of the TRP Spire C quickly becomes clear to me: The pads do not adjust automatically, as is usually the case with a hydraulic brake. It's obvious: they have a reservoir with "extra brake fluid" that the system can draw from when the pads shrink, pushing the pistons further towards the disc.
The solution to the problem with a mechanical system? It is also mechanical, quite pragmatic and fortunately totally simple: The cable must be tensioned, which is quickly done by means of the typical knurled screw. Especially in dirty weather, you have to do this relatively often, sometimes several times on one tour.
This is sometimes annoying, but it also has an advantage: you are always reminded how much of the brake pad you "use up". In any case, I checked more often this way and ordered new pads in time. In addition to the knurled screw, the TRP Spire has another mega practical function: Both brake pads can be aligned independently of each other, or the distance to the disc can be adjusted.
This is done with a 3 mm Allen key. This is not only practical for fine-tuning the pressure point, but above all to get rid of the grinding of the pads on the disc. I've often wished for a function like this on many a hydraulic brake! But be careful: remember to take a suitable key with you on the way! With a minitool you can hardly reach the corresponding screw.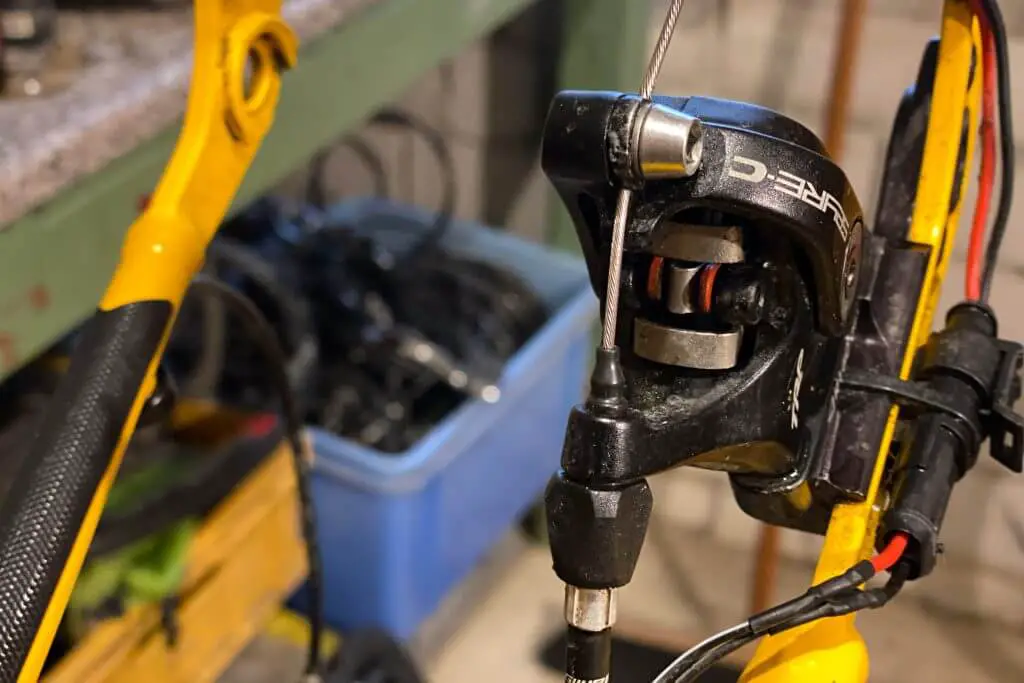 Which brings us to the next topic: the brake pads! Absolute standard pads are used on the TRP Spire, such as those that fit on a Shimano Deore brake. This has several advantages: they are perfectly available, available almost everywhere and also totally cheap.
While pads for high-end brakes like SRAM Red AXS or Shimano Dura Ace can cost 20 to 25 euros, you can get away with a mere five to ten euros here. A small negative point: the pads on the Spire cannot be pulled out upwards. To change them, you have to remove the wheels or dismantle the brake from the frame or fork.
Now I come to the last point of my TRP Spire C review: the function in winter. When I think back to "the old days", I think with horror of what all the dirt did to gear and brake cables in winter. Sometimes everything was so filthy that the brakes didn't release properly and permanently grinded on the rim.
It got really bad when water ran into the cable and froze… Of course, such problems can also affect a mechanical disc brake. How does that work with the TRP brake? After a few mud battles and the first missions in sub-zero temperatures, it is clear that a little care is needed, especially in winter, because dirty cables cause problems at some point.
Apart from cleaning the bike regularly, I have only taken one other measure so far: I have filled the small rubber dirt deflectors at the end of the black outer casing of the cables with grease and hope that this will keep water and dirt out as far as possible. I have yet to find out if it helps. If the worst comes to the worst, I will have to install a new cable. I haven't had any really serious problems so far.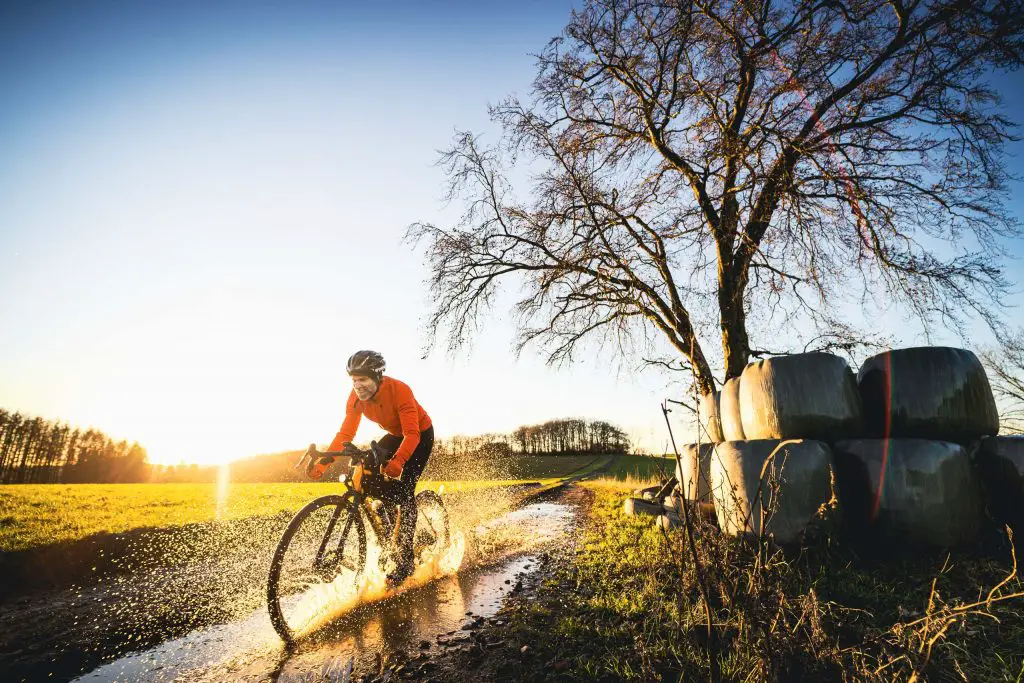 TRP Spire C: The winter after
For more than a year, my Spire C was in use. Yes, you read correctly: it was. Because I had to experience what I did not want to believe: Anyone who rides this brake permanently in bad weather and in muddy conditions or in snow could experience problems. And that's unfortunately how it happened: the rear brake magically attracted all the dirt, the cable got filthy and constant care was needed to keep the whole thing moving.
I have tried everything. I wanted to build mud deflectors out of rubber and prevent the worst with thick grease packs. But it didn't help: over every tour hovered the bad premonition that I would first have to spend a while in my bicycle cellar. And that was just no fun in the long run.
I am still convinced that the principle of mechanical disc brakes is implemented quite well by TRP. Except for the dirt thing, everything is fine. Unfortunately, I ride a lot in the dirt. And thus this problem turned out to be an off-criterion. Too bad, too bad, but unfortunately I only see this brake as an alternative for city/commuting bikes that are mainly used in clean environments. Maybe I'll put them on my Bullitt cargo bike at some point, when the hydraulic stoppers I have fitted to it start to cause problems …
TRP Spire C – My bottom line
It was never the plan to switch to mechanical brakes. I was more or less forced into it and have to say: I was relatively enthusiastic at first! The braking power is okay, the dosing is good. But the real point is: a system like this is incredibly easy to use and, in general, totally reliable.
I can rely on that and that is an absolutely pleasant quality – not only on a world trip. Basically, the TRP brake is really good. However, there is one thing it is really not good at: staying permanently clean and functional in snow and dirt. That's why my conclusion after about 1.5 years is unfortunately: I switched back to hydraulic.