Content Maxxis Gravel Tyres Test
Maxxis tyres have been with me since I discovered the bicycle as a piece of sports equipment. And that was quite a long time ago! That's when I got my first mountain bike and soon found myself on it every free minute. I quickly got to know what is meant by wear and tear – especially with tyres, it was a big issue.
You have to keep in mind that bicycle tyres were not as sophisticated and technical back then as they are today. Sure, there was a carcass and a rubber tread – but in basically that was it at the time. The result was in most cases – let's say – moderately satisfying and not to be compared with what awaits me in this Maxxis Gravel tyre test.
Maxxis supplied the first tyres I remember that changed that. At the end of the 1990s, Maxxis tyres with different hard rubber compounds – depending on the track conditions – were all the rage in mountain biking. "Do you ride Super Tacky or Slow Reezay?" – that was a typical question in the paddock of a downhill race.
The puncture protection developed in addition. Maxxis, at any case, was one of the first major tyre companies to recognise the potential of the new off-road discipline and to invest in it consistently. MTB models like the Highroller or the Minion achieved cult status. Even today – more than 20 years later – they are still up to date. Model maintenance is apparently one of the virtues of the company from Yuanlin, Taiwan, which was founded in 1967.
Since I've been spending more time on the gravel bike, I've lost a bit of focus on Maxxis tyres. Presumably, other tyre manufacturers were simply quicker to supply the new trend discipline with material. Until I was asked if I would like to test two Maxxis Gravel tyres! Of course I did – so here it is: My Maxxis Gravel tyre test with the models Maxxis Rambler and Maxxis Receptor.
An old companion: Maxxis Rambler
Something rang a bell with that name. When I let my eyes wander through the garage, I also knew what: my old, rusty steel fixie, which I had assembled years ago, had the "Rambler" lettering emblazoned on it. Aha! So the model is not really new. It was available many years ago as an all-round tyre, especially for cyclocross use. Today, Maxxis assigns it to the gravel segment in particular. With its quite wide, quite roughly studded lug profile, this makes sense. Maxxis is also updating its models in the area of narrower tyres.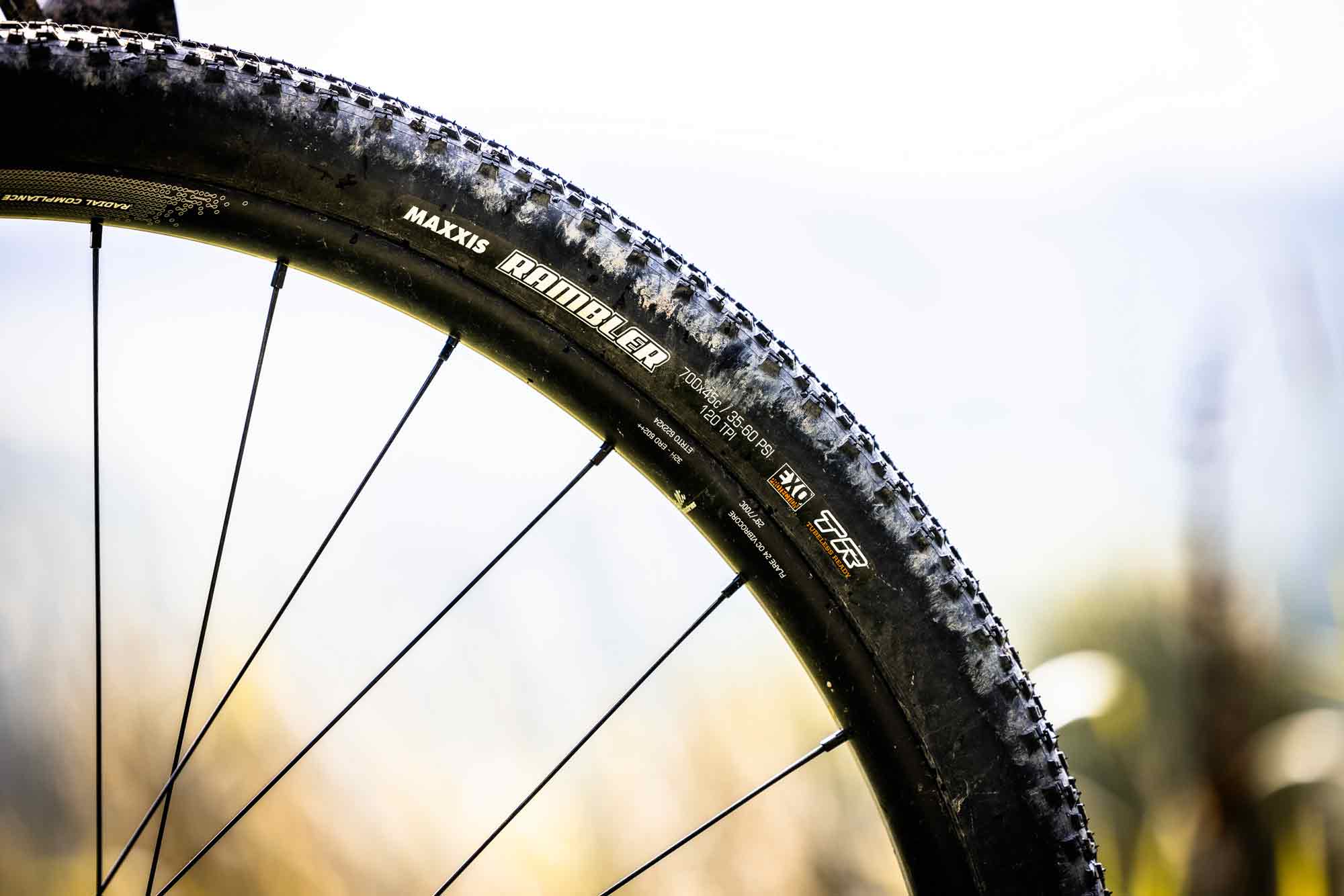 In any case, the Rambler is available in all kinds of sizes: as a 650B tyre with 47 mm width as well as in 700C from 38 mm to 50 mm width. I will check it out in the 45 mm variant "EXO TR". EXO stands for particularly good puncture protection of the tyre's sidewall. TR stands for Tubeless Ready – the tyre is therefore suitable for mounting without an inner tube.
When you need to go fast: The Maxxis Receptor
Already visually it is clear how the two candidates in the Maxxis Gravel tyre test differ. The Rambler is the tyre for the rough stuff, the Receptor when you want to roll a bit faster. The tread of the Receptor has virtually no profile, only on the sides a few delicate lugs are supposed to provide a certain cornering grip. I will also mount the Receptor in 35 mm width in the EXO TR version.
Tubeless – a new attempt
Basically, I think tubeless is great. In practice, however, tubeless has annoyed me so often that I have recently preferred to ride with inner tubes. For whatever reason – somehow I felt like giving the tubeless thing another chance with Maxxis tyres. I should not regret it.
Without exaggerating, I can say that I have never mounted a gravel tyre with tubeless set-up as easily as in this Maxxis gravel tyre test. All four rubbers slipped onto the rim on the first try and immediately held tight. Even the (initially) regular pumping was not necessary. That sounds a bit boring in a test report – but in practice it is simply beautiful. This makes tubeless fun.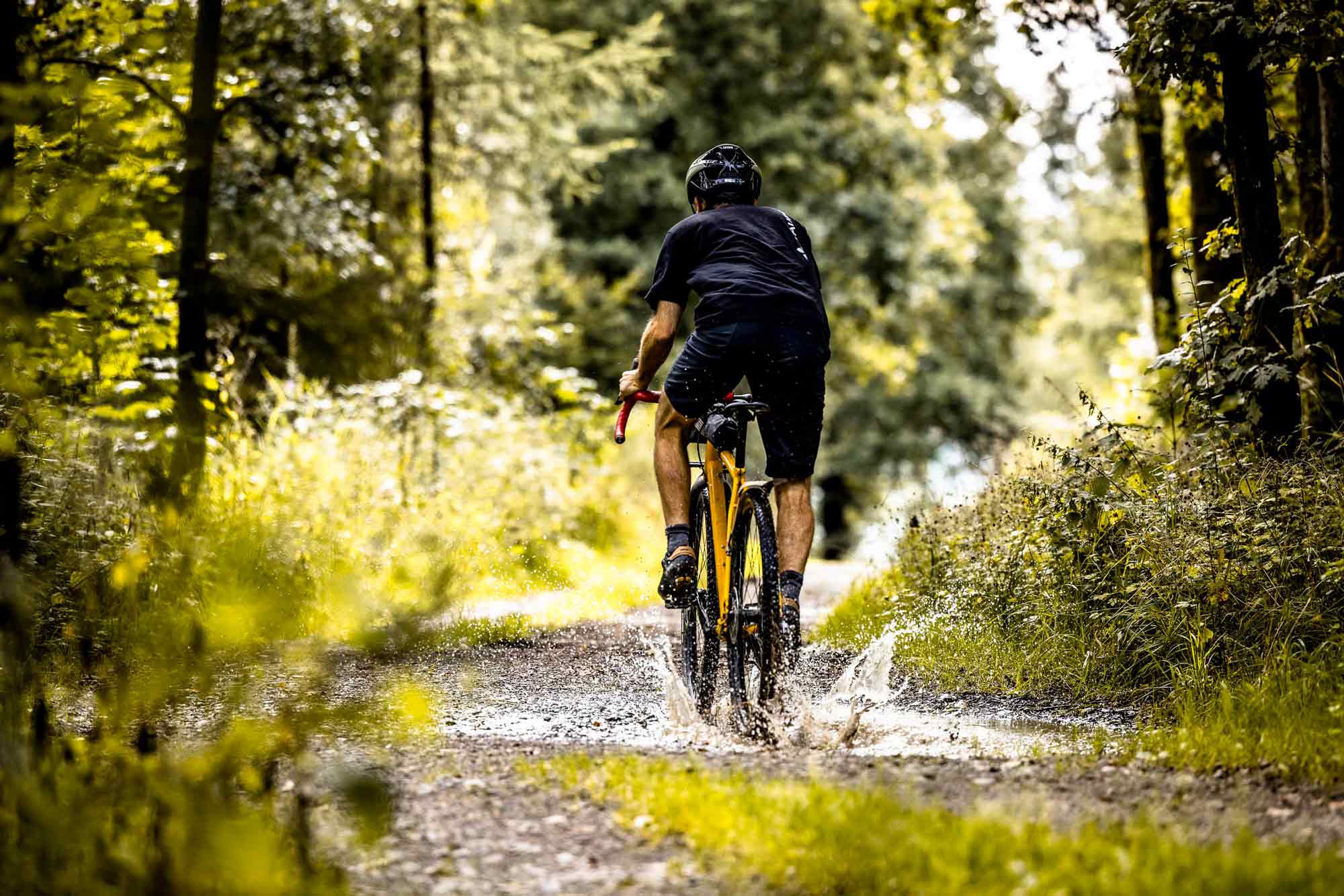 A weather to ride Maxxis Rambler!
The receptor was already mounted. Then the German Summer 2023 set off. Flying fast on rock-hard gravel tracks? Wrong. Instead, it was damp, soft and slippery. Not necessarily the feel-good terrein of the receptor. On the road, the Receptor rolls just great. If I were going on a long tour with long stages and the aim of making fast progress, the Receptor would definitely be my first choice.
But this summer there was no long stage ride planned and the gravel roads were just damp and soft. So pretty soon I rebuilt again: the Rambler had to prove itself. It immediately brings a completely different riding experience. It is clearly wider and you can feel the rather coarse profile. And of course it's also a visual thing: my "slim" gravel bike looks like I'm going on a real adventure with the wide tyres.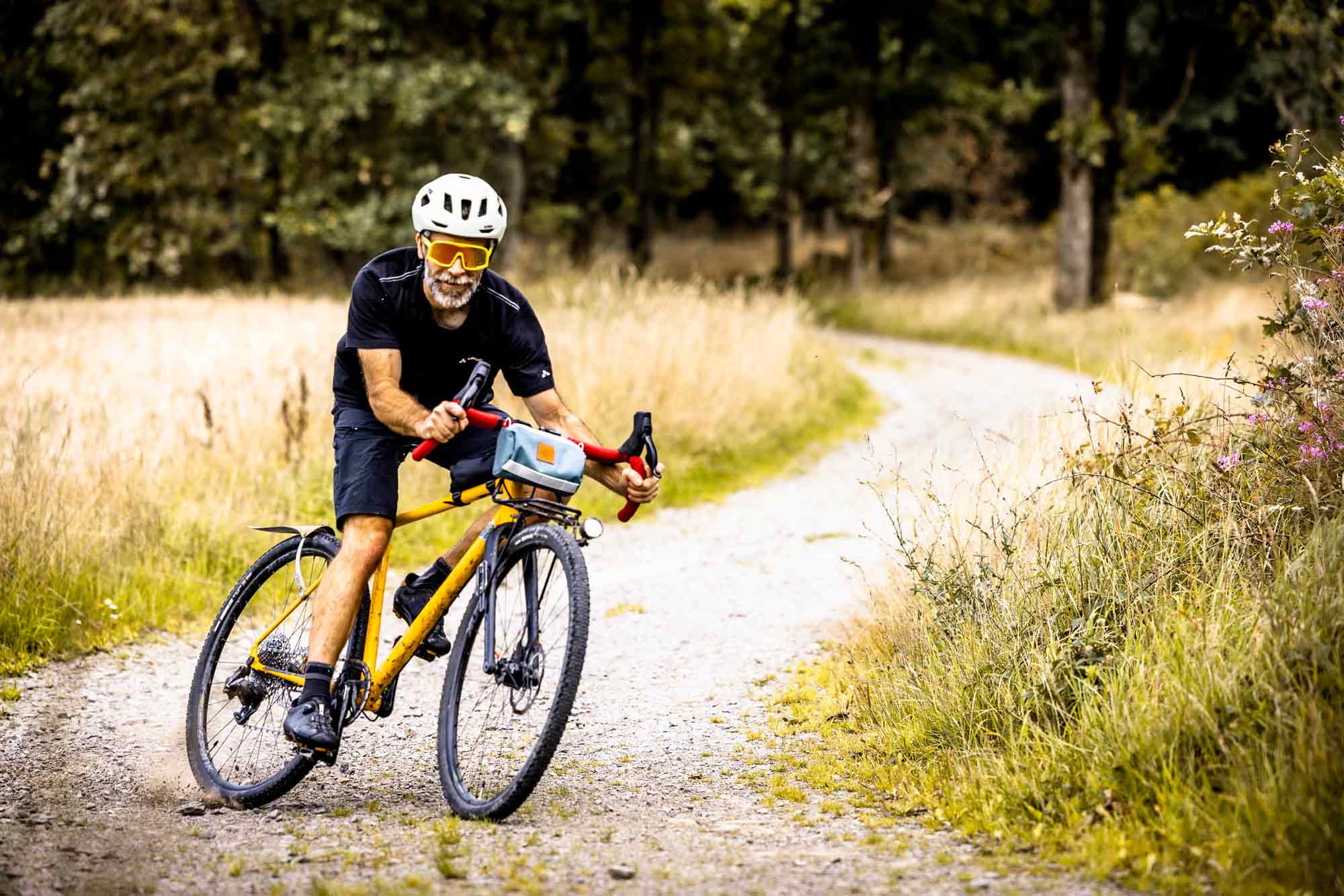 I'm actually rather sceptical about very wide tyres on my gravel bike. Then I can take an MTB straight away, can't I? Nevertheless, I have to say, I liked the Ramblers better and better. 45 mm is not that wide – but it is by my standards. But I quickly got used to it and learned to appreciate the Rambler's qualities.
On gravel roads, the good grip does not come into play so much. There I rather enjoy the quite high comfort that the large tyre volume brings. On small trail detours, the Maxxis Rambler gravel tyres show their full potential: the grip is really good! Roots, stones, cross grooves – all no problem.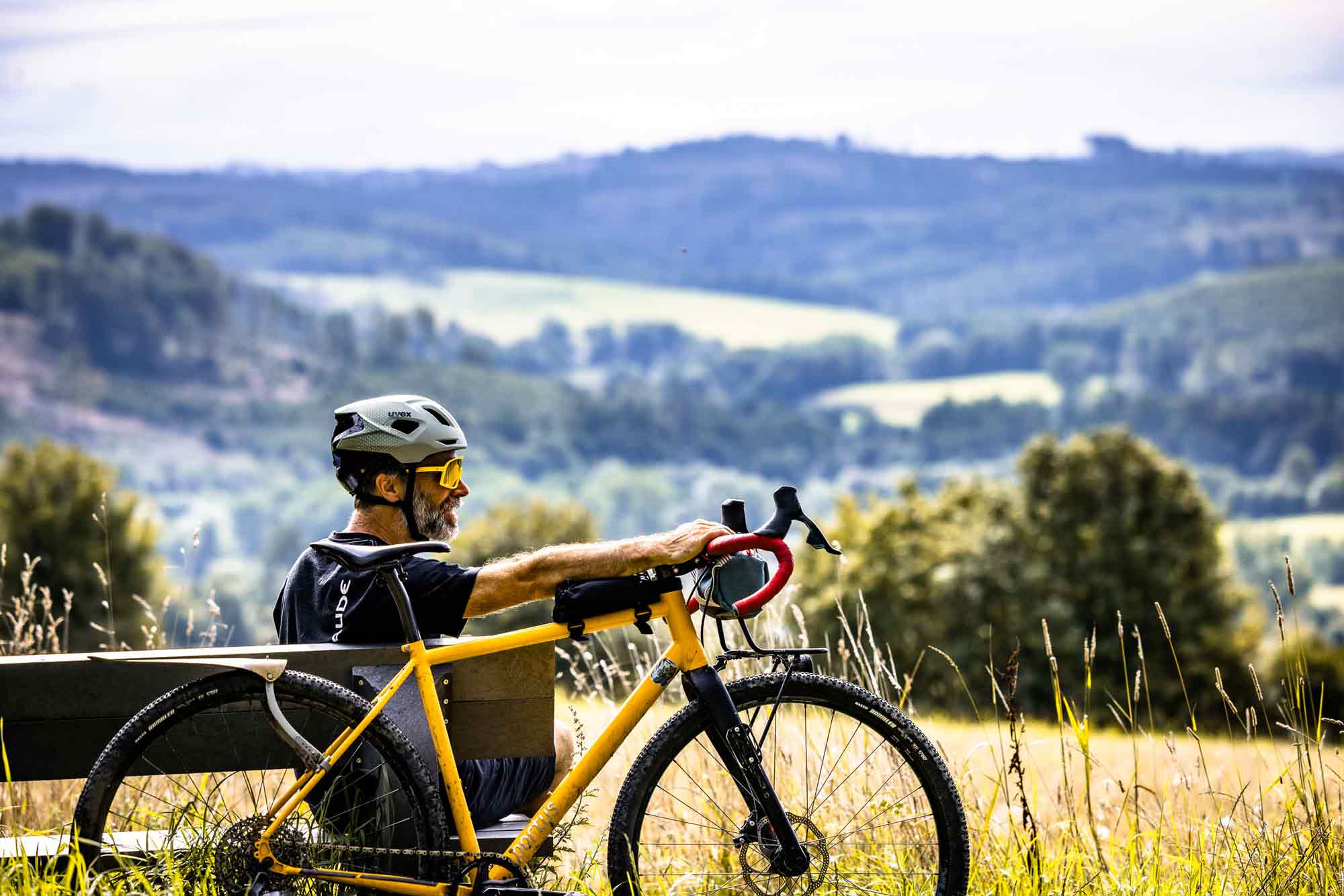 Maxxis Gravel Tyres Test – Bottom Line
Even after weeks, I didn't have to inflate the tyres once. It simply keeps tight. And there were no other defects during our Maxxis Gravel tyre test. Apparently Maxxis has tyres in its range here that simply work reliably in good old company tradition. For me, there is no reason to change the tyres right now. In this respect I can say: The Maxxis Rambler and the Maxxis Receptor are real alternatives to the top dogs in the gravel segment.
If you're looking for a reliable gravel tyre that handles great with a tubeless setup, check out these two models from Maxxis.