Orbit 360 – Overview
Awesome: This year, the popular Orbit Gravel series is already entering its fourth round. With a lot of time, work and love, the local Orbit scouts have put together 30 great Gravel routes. Spread all over Germany, there's something for everyone. The basic idea of the Orbit 360 series remains the same also this year: A good portion of gravel fun spiced with a sense of adventure and a slight tendency to get that certain something out of yourself. The orbits are between 140 and 280 kilometres long. But there is also something new …!
Orbit 360 2023: Donations instead of participation fee!
At #rideFAR, this model has already become established. This year, Orbit 360 Space Captain Raphael Albrecht would like to apply the principle to the Orbit 360 2023 Gravel Series: Instead of an entry fee, all participants are asked to voluntarily donate what they consider appropriate and achievable. The 49 euro entry fee from last year will therefore be waived. It is up to everyone how much they want to donate. In any case, the donations are "invested" wisely: Orbit 360 2023 supports non-profit climate and cycling-related projects with the money raised. Cycling for a good cause, so to speak.
Orbit 360 2023 with great prizes for all participants
Besides the entry fee model, there is another innovation: there will be no performance-based ranking at Orbit 360 2023. Raphael Albrecht says: "In recent years, the trend has moved more and more towards adventure instead of results. So we have come up with a new model for all riders".
Nevertheless, there is a lot to win: Orbit 360 partners ROSE Bikes, SRAM, komoot, CRAFT and Zipp are offering numerous prizes. These are oriented to a given number of orbits. In other words: Riding a lot pays off twice! But without any pressure to perform and without the idea of competition.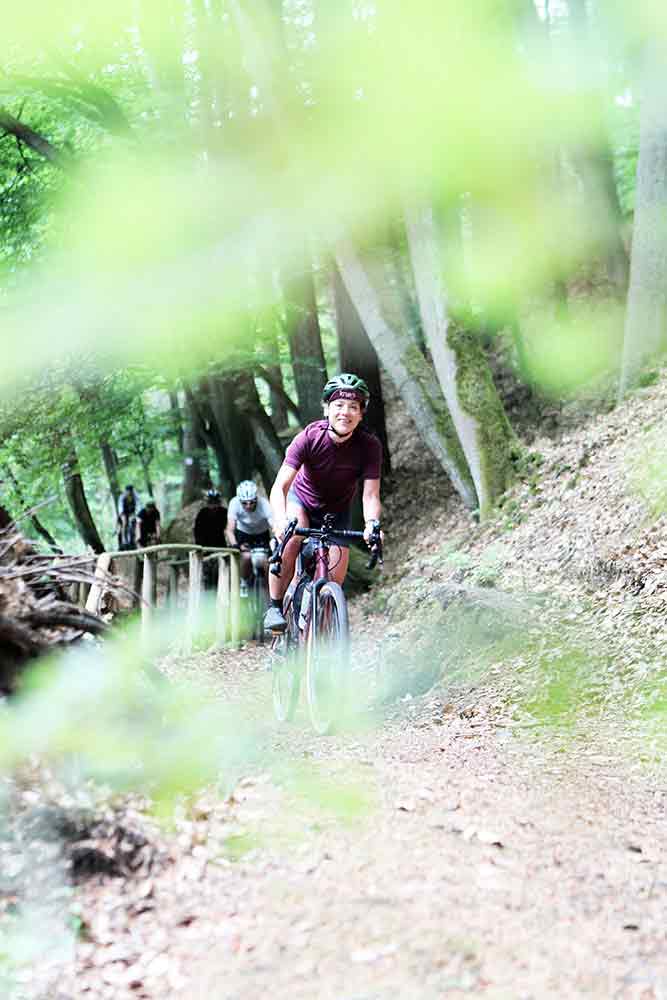 Orbit 360 2023 short & sweet
You can start in solo mode, as a pair or as a large group. The main thing is that the unsupported idea counts! After all, Orbit 360 is an unsupported ultra-endurance gravel series. From 3 June to 31 October, you can let off steam on 30 routes, the so-called "orbits". The orbits, each scouted by a local community member, are loops that can be started at any location. The only important thing is that you follow the routes without help and exactly according to the GPX track.
You can download the routes at www.komoot.de/user/orbit or directly at www.orbit360.cc. So grab your calendar and paint the upcoming weekends red! Because from 3 June it's Orbit 360 Time again!