VSC Cargo bike FINN – Overview
VSC cargo bike FINN: A reliable cargo bike – with reliable Pendix e-drive
VSC.BIKE from Allstedt in Saxony-Anhalt is known for its strong and robust cargo bikes. So far, however, these have only been used in the commercial sector. Now comes a new model for private customers. FINN uses many technologies that have proven themselves. It combines the strengths of the company VSC and its partner Pendix GmbH. This company manufactures particularly low-maintenance e-drive systems. The FINN model is a powerful and maneuverable cargo bike for private use. It is particularly light, especially if you configure it without a motor. You can configure and update the drive via app.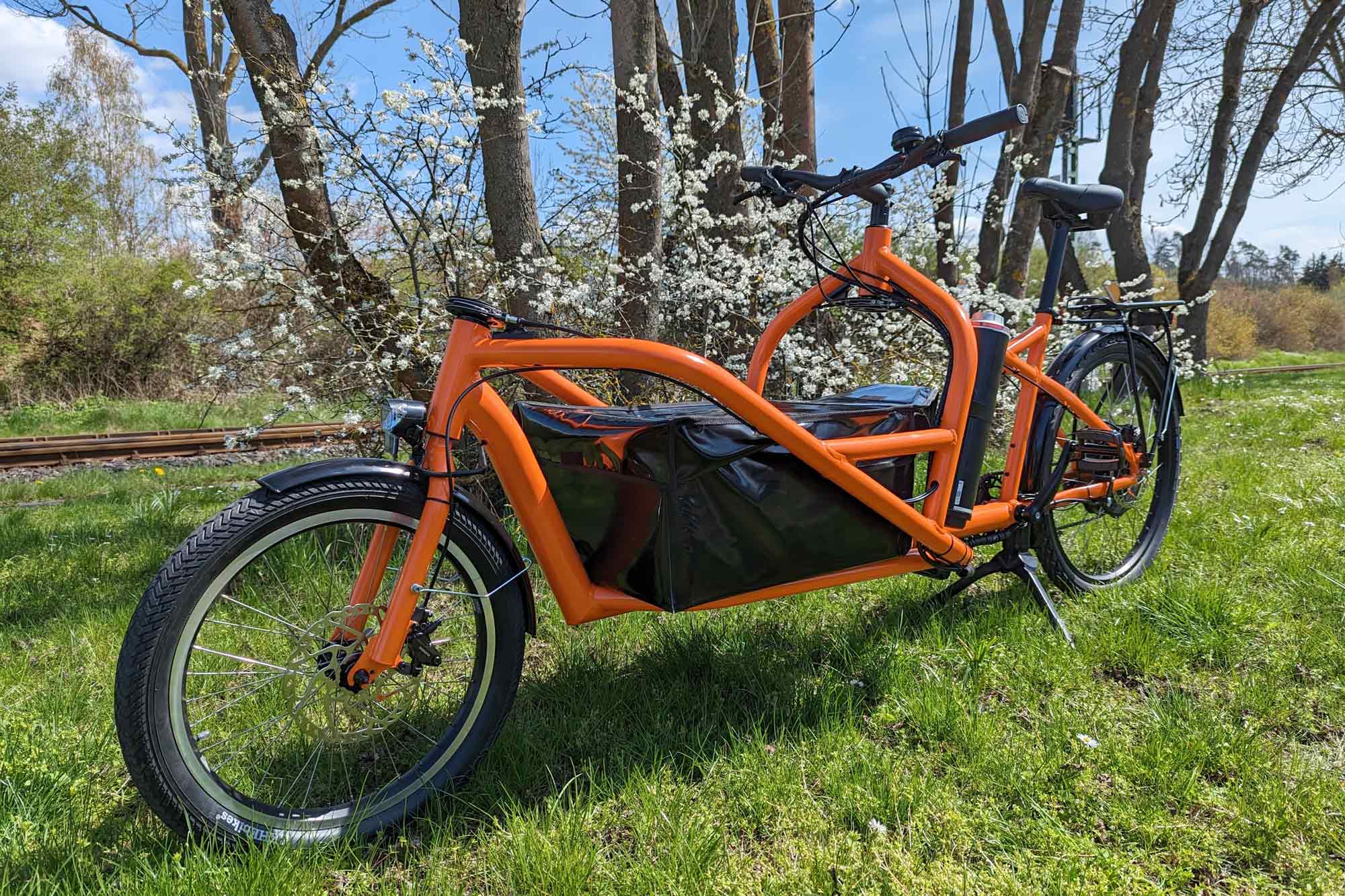 Maneuverable and smooth-running – thanks to innovative cable-steering system
The cable steering gives FINN precise steering characteristics and special maneuverability. As a result, the turning circle is exceptionally small. Often the opposite is the case with cargo bikes. Especially in the private sector and in urban environments, good handling and low weight are a real plus. VSC consistently implements this point with the FINN.
The new cargo bike weighs just 30.5 kilograms including the engine – other models easily weigh 20 kilograms more. The reason for this is quickly found: The frame was designed for use without an electric motor. If you decide on an e-drive, it will be retrofitted in the form of a hub motor. The advantages are obvious: low weight is always good. Hub motors usually convince with lively drive, good weight distribution and low maintenance.
Without the electric motor, the VSC cargo bike weighs just 23 kilograms. But that does not mean that you can not load it properly: The maximum permissible total weight is 185 kg. This means that FINN is ideally equipped for transporting heavy pieces of luggage, the weekly shopping or crates of drinks.
Plenty of power: VSC FINN cargo bike comes with Pendix eDrive IN
VSC has teamed up with engine manufacturer Pendix. This has proven itself, so that the robust drive technology is also used in the VSC Cargobike FINN.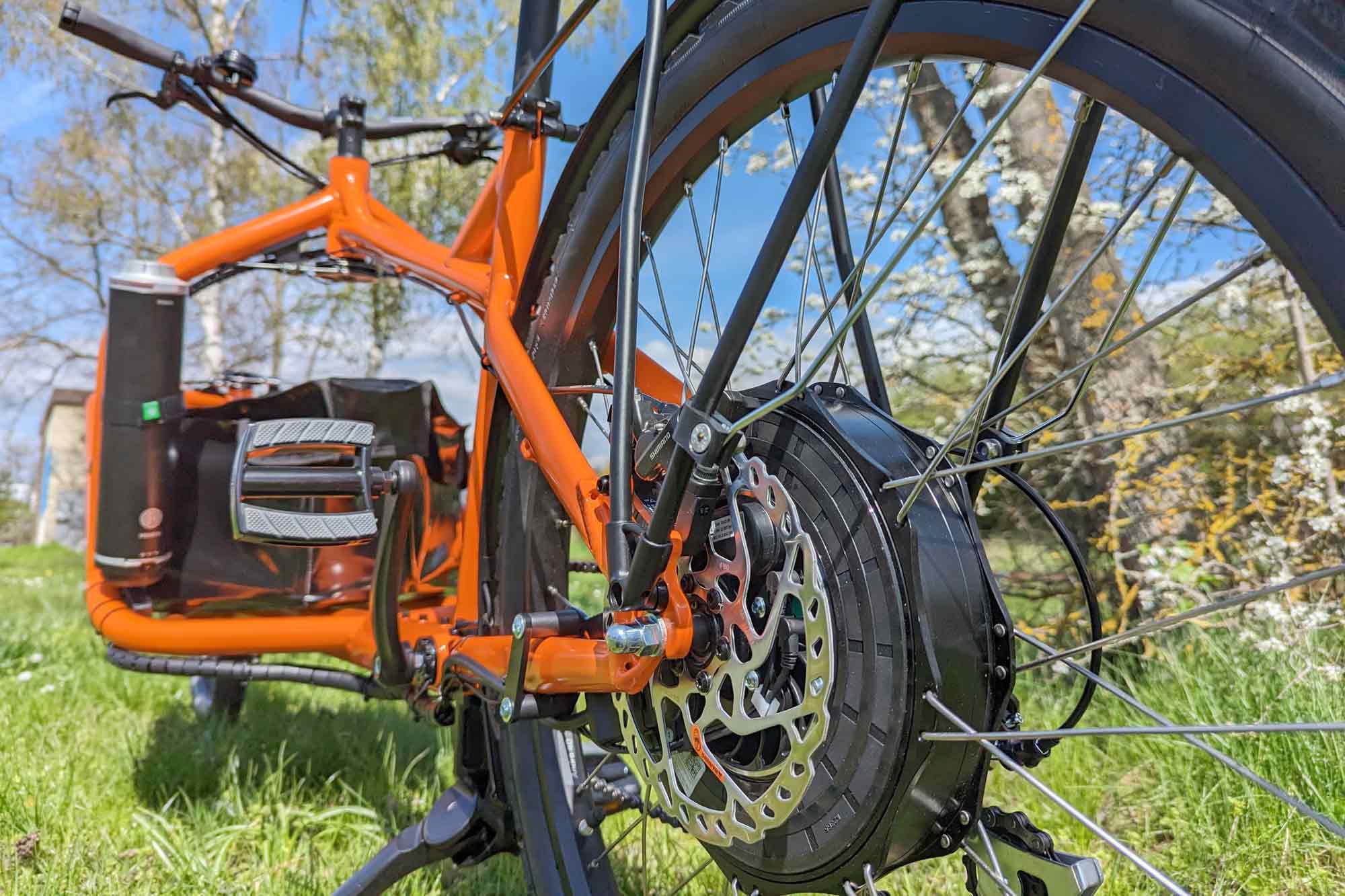 The rear wheel hub motor delivers a torque of 70 Newton meters and thus ensures smooth propulsion even when fully loaded. The Pendix eDrive IN is a gearless direct drive. The rear motor supports riders noiselessly and is also maintenance-free. Thanks to the recuperation function, the battery lasts a bit longer. A cool detail: The motor can be detached from the spoke rim and replaced if necessary. Re-spoking and centering of the wheel are not required. If something really does break, it saves time, effort and money.
The VSC FINN cargo bike is currently available at ten dealers. All Pendix dealers can also obtain it. It will be available from June. Until the dealer network is set up throughout Germany, the manufacturer says you are welcome to contact them directly: info@vsc.bike. I'm sure they'll be happy to tell you how much the bike should cost.