Our CHPO glasses test deals with an important topic: anyone who tries to make their consumption as "good" as possible in everyday life, i.e. as sustainable as possible in every respect, will be confronted with various problems. Firstly, you can't see the quality of the product. And what is the point of a "sustainable" product that does not deliver what it promises? Secondly, you usually have to rely on the statements of manufacturers and quality seals: Because as a normal person, it is hardly possible to really check many of these things.
Furthermore, "sustainable" products are usually much more expensive than conventional alternatives. Yet it would be so important for all of us to be more mindful of our environment and our resources. Normally, everything would have to be produced in such a way that it is harmless with regard to the future. And it would have to be affordable enough for everyone.
But is that even possible? At least that's what the founders of CHPO claim. Of course, we can't get on a plane and inspect the factory where CHPO produces (apart from the fact that we don't even want to fly). Instead, we talked to one of the founders and CEO of CHPO, Viktor Telégin, and asked him a few questions. That way you can at least make up your own mind. In addition, we were kindly allowed to try out some CHPO glasses. So part two of this article is our CHPO glasses test: How good are the cheap cycling glasses made from recycled plastic?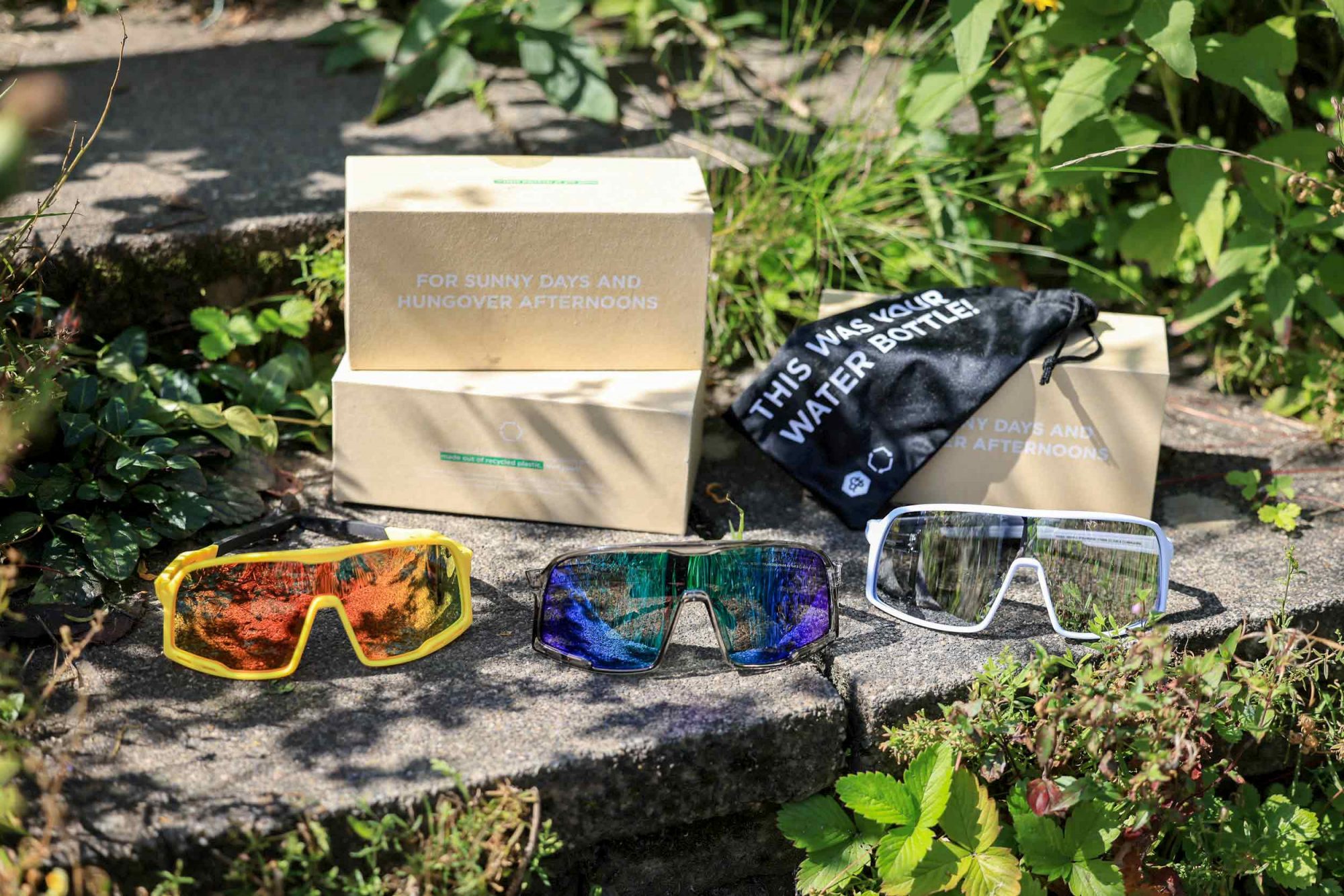 Content CHPO Glasses Test
Part 1: Interview with CHPO founder and CEO Viktor Telégin
Hi Viktor! On your website under "Story" I can learn a bit about the idea of CHPO… but what is actually behind it? Can you tell me something about who founded the brand, if it wasn't you alone? What was the motivation to do it exactly the way you do it?
CHPO was founded in late 2013 by my business partner Johan Graffner and myself here in Stockholm, Sweden. As a brand we have our roots in skateboarding, music and art. When creating the brand, we had two main ideas. The first was to build a brand that had all the qualities of a premium eyewear brand. Good quality made under good circumstances with a low impact on the environment, a good design and a strong brand to back it up. But sold at a price level so most could afford it. The reason we wanted this is because growing up I couldn't afford the gear I wanted to wear.
With a brand, you get a voice. So, in all our communication we take a strong stand against racism, homophobia and hatred towards women.

Viktor Telégin
So I ended up with crap most of the time which wasn't good for anyone involved. The second idea is that we wanted to create a brand that stood for something good. There is so much shit in the world, and so many things going in the wrong direction. So we wanted to see what we could do. And with a brand you get a voice. So, in all our communication we take a strong stand against racism, homophobia and hatred towards women. And to make sure this isn't just words, we do one or two collaborations every season. We donate 100% of the profits to what we think is a good cause. For example, we have an ongoing collab with Skateistan and have been able to donate over 80.000 Euro so far.
First of all, I think it's a SUPER idea to offer sustainably and fairly produced products at a price that most people can afford. After all, such products shouldn't be a luxury good, they should actually be the standard. Nevertheless, I have to dig in here, because you're upsetting my whole world view… I thought good things had their price. When, for example, Evil Eye Glasses now lists a price of 250 euros for a pair of glasses, that didn't shock me. Now I ask myself: why are their glasses so expensive and why are yours so cheap?
Easy. We don't make as much money as our competition. Plus, we produce from recycled plastic, which is cheaper than acetate, which most premium brands use for their frames.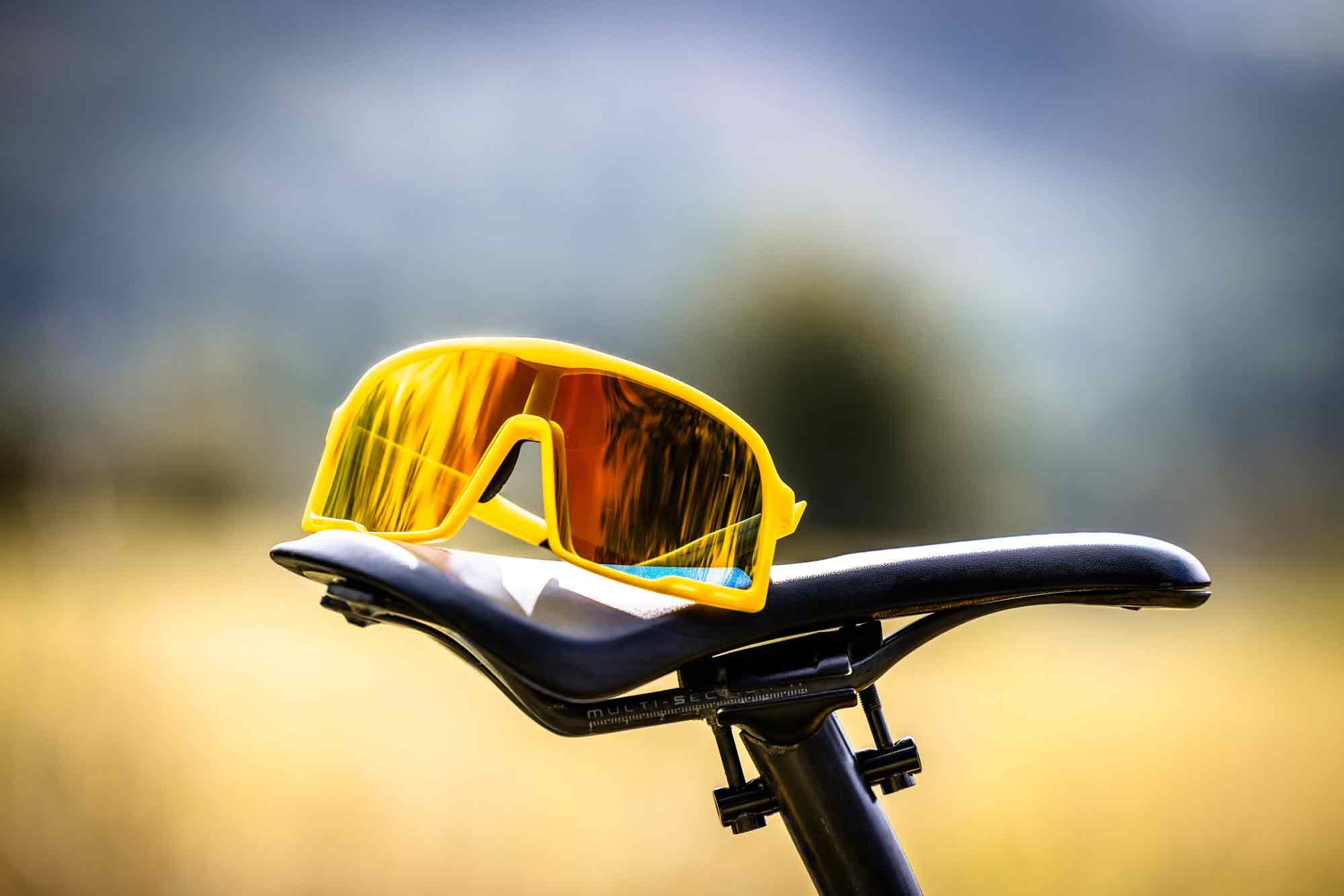 Let's stay with Evil Eye for a moment, because I happened to have been there before. There I can see the conditions under which the products are made. That's usually not possible with production in the Far East. How do you make sure that everything is done properly there? As a customer, I have no choice but to believe that everything is going well there …
We have worked with our factory since we started the brand. They know us, what we stand for, and what we want to accomplish, and they have backed our goals since day one. They are a small factory in comparison. They have built their business to be able to work with us. I have visited them several times and know they offer a friendly work atmosphere, reasonable working hours, good salaries, and welfare systems. Otherwise, they wouldn't be our factory.
Let's move on to the function. I'll soon be able to judge that for myself. But first I notice that your product descriptions are almost free of fancy technology names. Elsewhere, countless features are advertised. With you even the intended use is kept relatively open with "sunny days and hungover afternoons". Are your glasses somewhat simpler in this respect? Is that part of the answer to the question of how such prices are possible?
When it comes to sunglasses used for cycling, we are quite new. I don't even know all the words needed. When we first started with this type of sunglasses they were made for snowboarding. Then it turned out that these frames and lenses worked really well for cycling as well. And since we have been involved in the Stockholm bike messenger community since we founded the brand it felt like a natural step to take. So for now you will have to do with "for sunny days and hungover afternoons".
Are there any efforts to expand your own sustainability concept? I thank you for such keywords as circular economy and so on.
For sure! Both we and our factory are constantly looking for ways to lower our impact on the environment. The goal is to have zero impact. Not only for production, but for everything surrounding the brand and the company. For example, only 47% of the energy used by our factory is guaranteed green. Plus, the transportation is not always green since we use ships and trucks. As of now all of our sunglasses and packaging used is made from recycled materials, so we are on our way. But there is still a lot of room for improvement.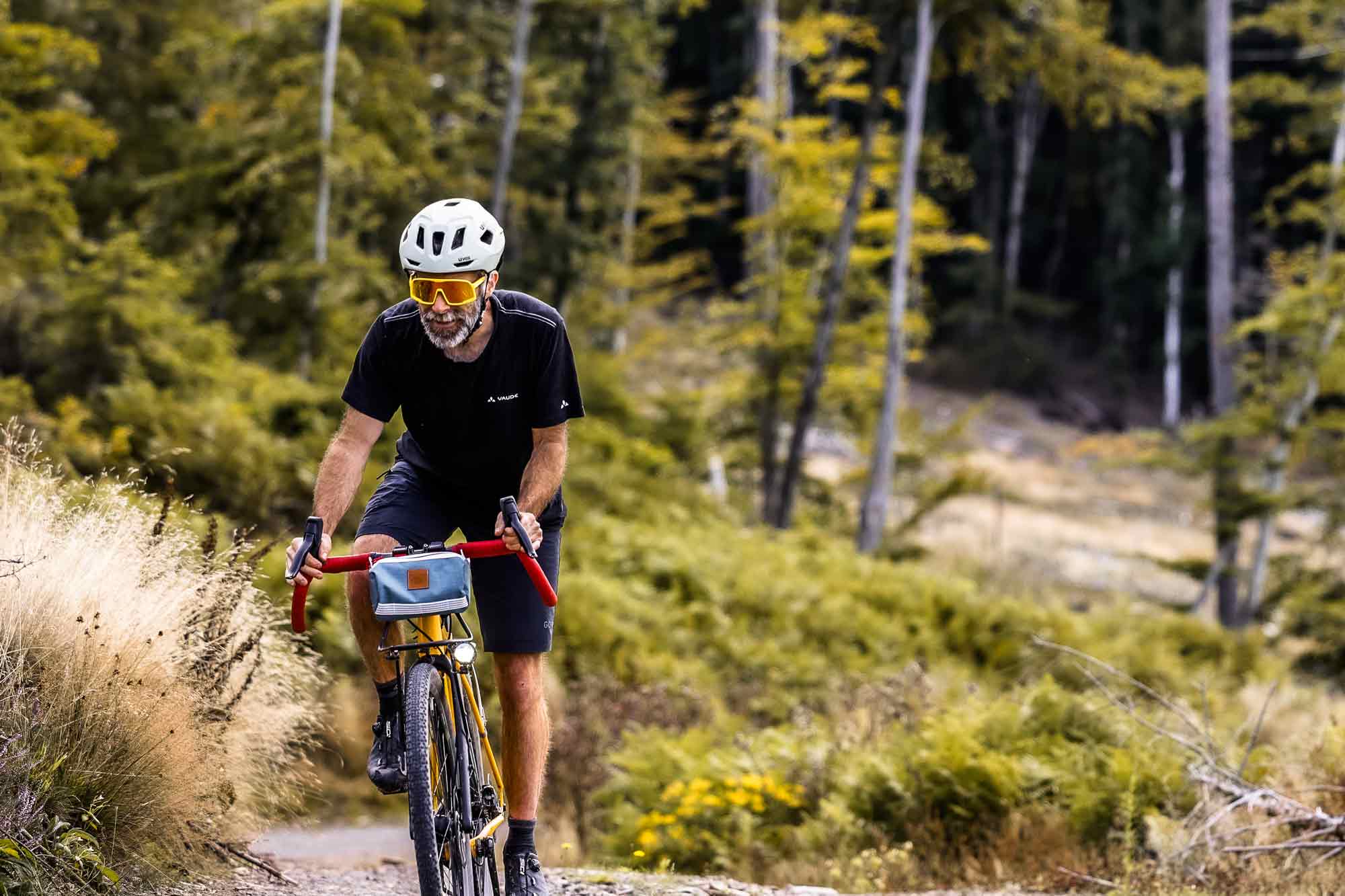 Part 2: CHPO Glasses Test
What makes CHPO glasses sustainable products?
If you paid attention in the interview, you already know that. In case you skipped this part, here's the summary again: CHPO eyewear is made in Duqiao Town in Shanghai. There is a friendly relationship between the producers and the brand from Sweden. The guys from CHPO have already been there several times and have convinced themselves of the good conditions there. At least that's what they say – that's what we have to believe. In addition, all CHPO eyewear is made from recycled materials. The packs are made of recycled cardboard or paper. So far, so good.
How much do CHPO glasses cost?
They are definitely very affordable compared to current glasses from well-known premium manufacturers. Let's take our CHPO glasses test models as an example: the Henrik model costs just 39 euros. Erika also costs 39 euros.
How high quality are CHPO glasses?
We were able to get an impression of three models ourselves. We got "Erika" in white and "Henrik" in yellow and in grey-transparent. All three models have a high-quality appearance and a cool look. They don't look cheap at all – but relatively simple. You'll look in vain for special features. Erika even does without a rubber nose bridge. Such simplicity can also be pleasant: Put it on and feel good? We'll find out whether that works.
How well thought-out is CHPO's sustainability concept?
Basically, it's great when companies pay attention to producing as sustainably as possible. Using recycled materials and recycled packaging is good and more than many premium manufacturers do. We find the fly in the ointment when we look at the issue of adaptability and reparability. What if the lens gets scratched, the temple breaks off or the glasses don't fit well? Then it is like this. The temples and nose bridges are screwed together, but there are no spare parts in the shop.
The lenses cannot be replaced. Once broken, the glasses go back into the raw material cycle at best. Which would be half bad if it worked perfectly. So: if your CHPO glasses fit you and you are someone who takes care of his things, then you can – at least in theory – save a lot of money.
If you're always breaking things and need a subscription to exchange lenses, then the cheap CHPO glasses might not be the best choice for you. On the other hand: elsewhere, interchangeable lenses cost more than the whole pair of glasses at CHPO. In the end, you have to decide for yourself which tactic is better for you and the environment.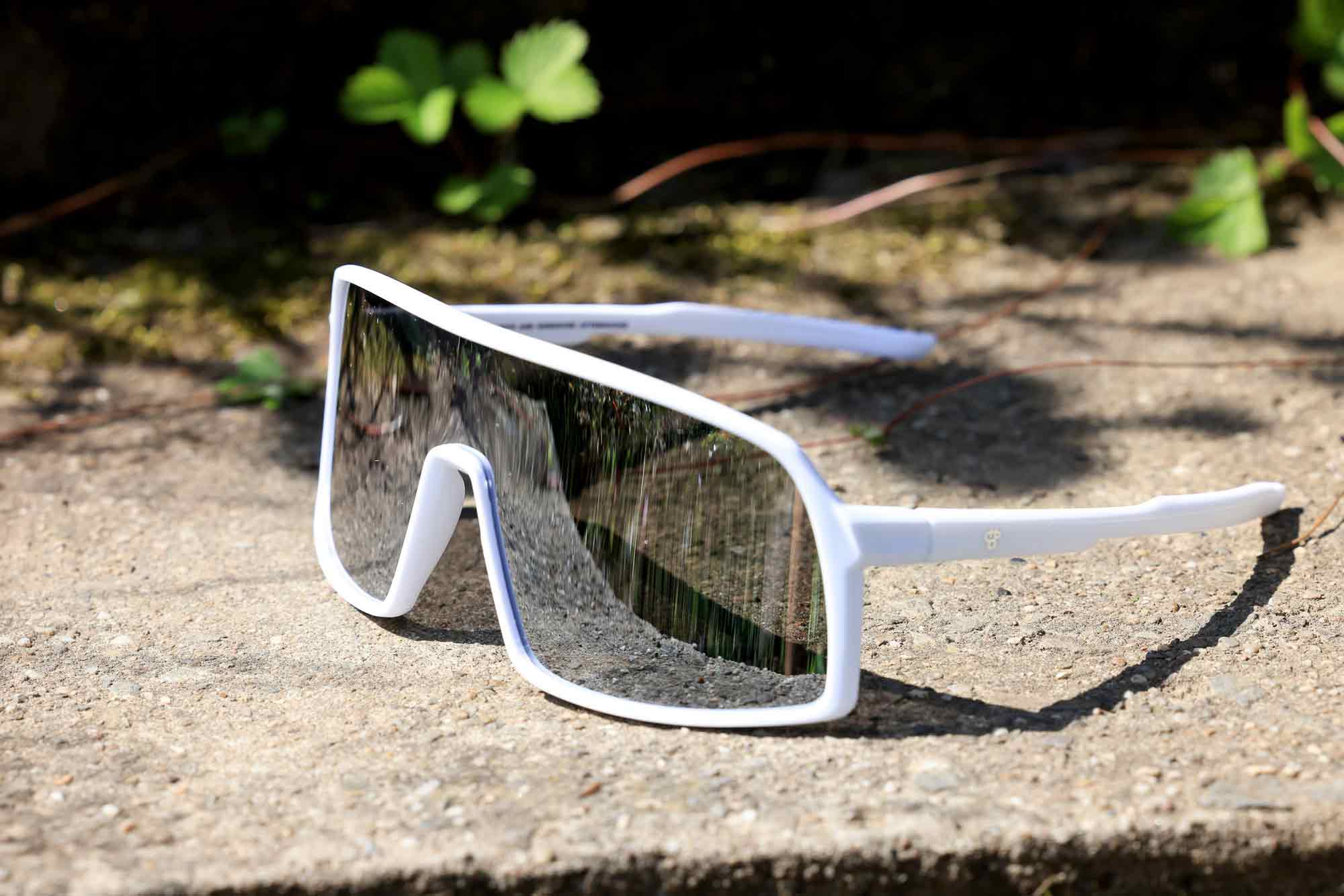 How well do CHPO glasses work in use on the bike?
That's probably one of the most important questions for sports glasses, isn't it? Here is our impression – which is divided. Erika glasses unfortunately rarely landed on our nose during our CHPO glasses test. The reason for this: Somehow the glasses, which don't need a rubber nose bridge, don't fit well and slip. Which gets worse, when sweat is added.
Model Henrik, on the other hand, is doing extremely well. The glasses fit really well and quite honestly: If we hadn't known beforehand how much the glasses cost – we would probably have estimated much more than 39 euros. The vision is good, the tint is just right for summer and the shape fits too. The large surface of the glasses keeps the wind away from the eyes. In short, everything is right with Henrik on the road.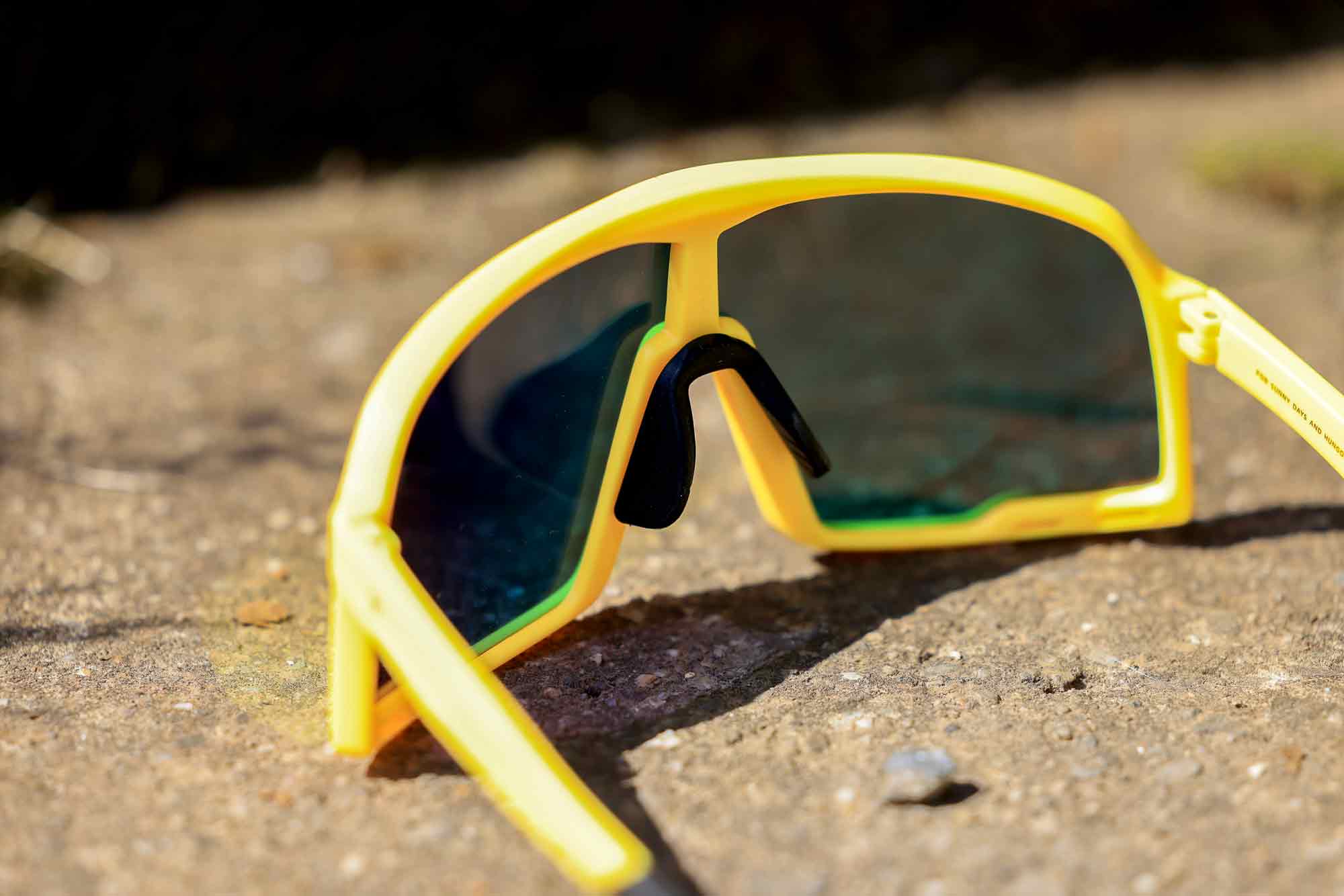 CHPO Glasses Test: Our Bottom Line
CHPO promises fair, sustainable production and saves resources by using recycled materials. When it comes to packaging materials, the company also uses recycled paper in an exemplary manner; no plastic is used. They do without nice-sounding features and marketing to go with them. The products are sold online themselves and – according to their own statement – they are satisfied with a lower profit than usual. In addition, CHPO addresses sustainability and thus becomes a kind of ambassador for more conscious consumption and an important message: Sustainably produced products should be affordable for all! By supporting social projects through Signature products, they want to put words into action.
As customers, we have to have a certain amount of trust in all this – but that's the way it is with everything. In return, we get stylish glasses that do a good job on the road. Provided they fit you and you don't mind that there's basically nothing to swap/repair/adjust.