Content
In any case, the Gravel Fest provided the perfect setting to get to the bottom of precisely this question: How much fun is gravel biking in the Sauerland? We already got to know the principle of the beautiful Gravel Event when we attended its premiere in the Harz Mountains (lifeCYCLE issue 15): It's small, but nice and thoroughly familiar. Good, regional food paired with a balanced mix of sport and relaxation are the basic ingredients for a weekend that everyone can really enjoy. It was precisely with this concept that Gravel Fest 2023 made its first guest appearance in the land of 1,000 mountains.
Gravel Fest Sauerland: The Video
The Gravel Fest itself kept its promise: the event location was beautifully embedded in the landscape of the Hochsauerland. Within sight of the Kahler Asten – the second highest mountain in NRW – stood the well-tried Gravel Fest tipi tent and marked the hub of the weekend. This is where people met, where information was exchanged, where cinema was watched and where food was eaten. And should it really rain, the tepee tent offered all participants protection from the cool wet.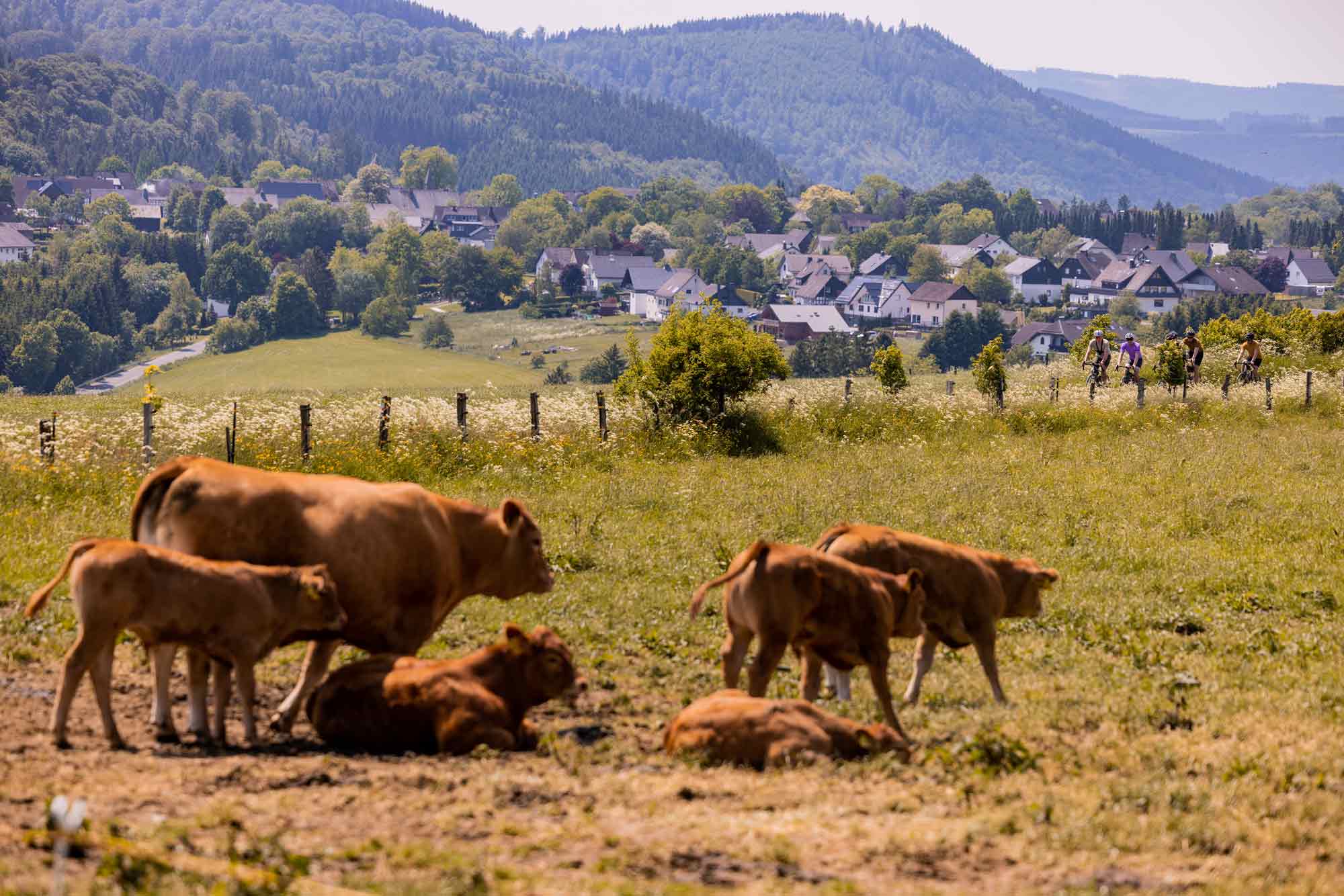 All around, the grounds offered plenty of space for camping, for the morning yoga session, for the large service tent of event sponsor Specialized and for various workshops that took place throughout the weekend. The participants were able to learn how to maintain their bikes themselves, which utensils make sense for cooking on a bikepacking trip or how to best mount the various bikepacking bags. Entertainment and relaxation away from the gravel tracks in the Sauerland were thus provided for. But how suitable is the area for the main act of the weekend: gravel biking in the Sauerland?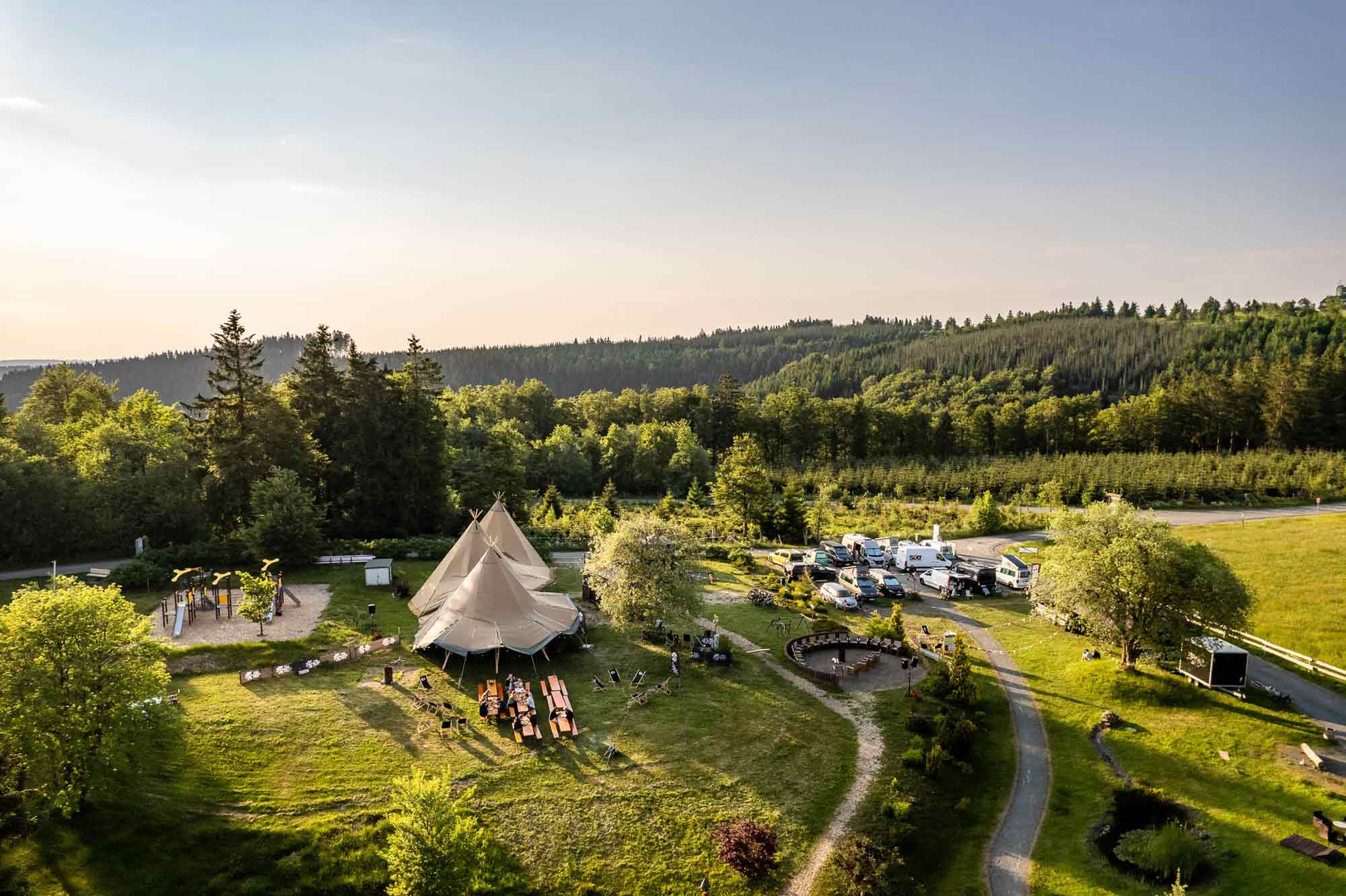 After a weekend on the routes of the Gravel Fest we can clearly say: The Sauerland and the Gravel Bike are a perfect match! The Sauerland is known for its endless "forest highways" aka Gravel Roads. Nine different routes were scouted especially for the Gravel Fest: from short and easy to extremely long and challenging, there was something for everyone.
On mostly beautiful gravel roads, it was a real challenge around the Kahler Asten. In any case, we can really recommend that you travel to the Sauerland for a gravel weekend. If you want to travel sustainably, you can do so by train: A regional train connects Dortmund directly with Winterberg. For inspiration for your tours you can save the komoot Collection from Gravel Fest.
Gravel Biking in the Sauerland: The komoot Collection
We hope you have fun gravel biking in the Sauerland!