Cane Creek eeSilk – Overview
Some time ago we had the opportunity to take a close look at the Vecnum suspension stem and test it at our disposal. The result was quite positive. Although such "mini-suspension systems" do not work miracles, they do bring a noticeable gain in comfort to the bike without much technical effort. Other manufacturers also have comparable products in their portfolio. One of these is Cane Creek. The US manufacturer from North Carolina recently announced the addition of a new member to its "Gravel suspension family", consisting of suspension stems and suspension seatposts. In this article we take a look at the new Cane Creek eeSilk stem and the rest of the eeSilk product family.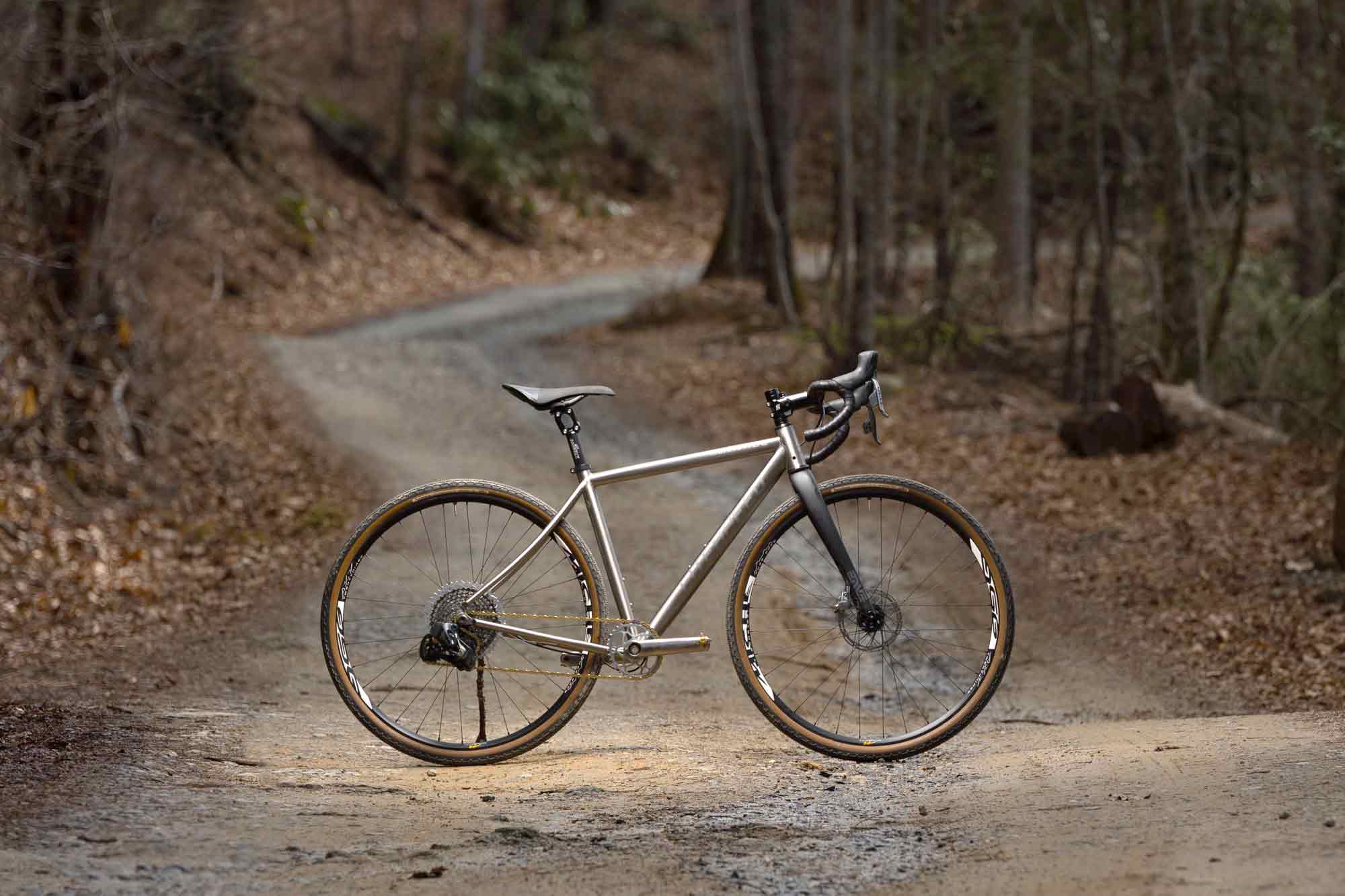 Cane Creek eeSilk: A little extra comfort for the gravel bike
Cane Creek eeSilk products are not new: the US component manufacturer has had this product line in its range since 2018. Initially, it consisted of only one product: the eeSilk seatpost, which was intended for all-road and gravel bikes. The idea was the same then as it is now: the simple technical solution in the form of an elastomer suspension is intended to bring more comfort to the bikes, which by design tend to be trimmed for stiffness and efficiency. eeSilk products are intended to be a cost-effective and reliable way to retrofit drop bar bikes in particular with a kind of "mini-suspension". This is particularly exciting for bikes that are not inherently comfortable. For example, rigid bikes made of aluminium or steel or carbon bikes without particularly comfortable frame elements.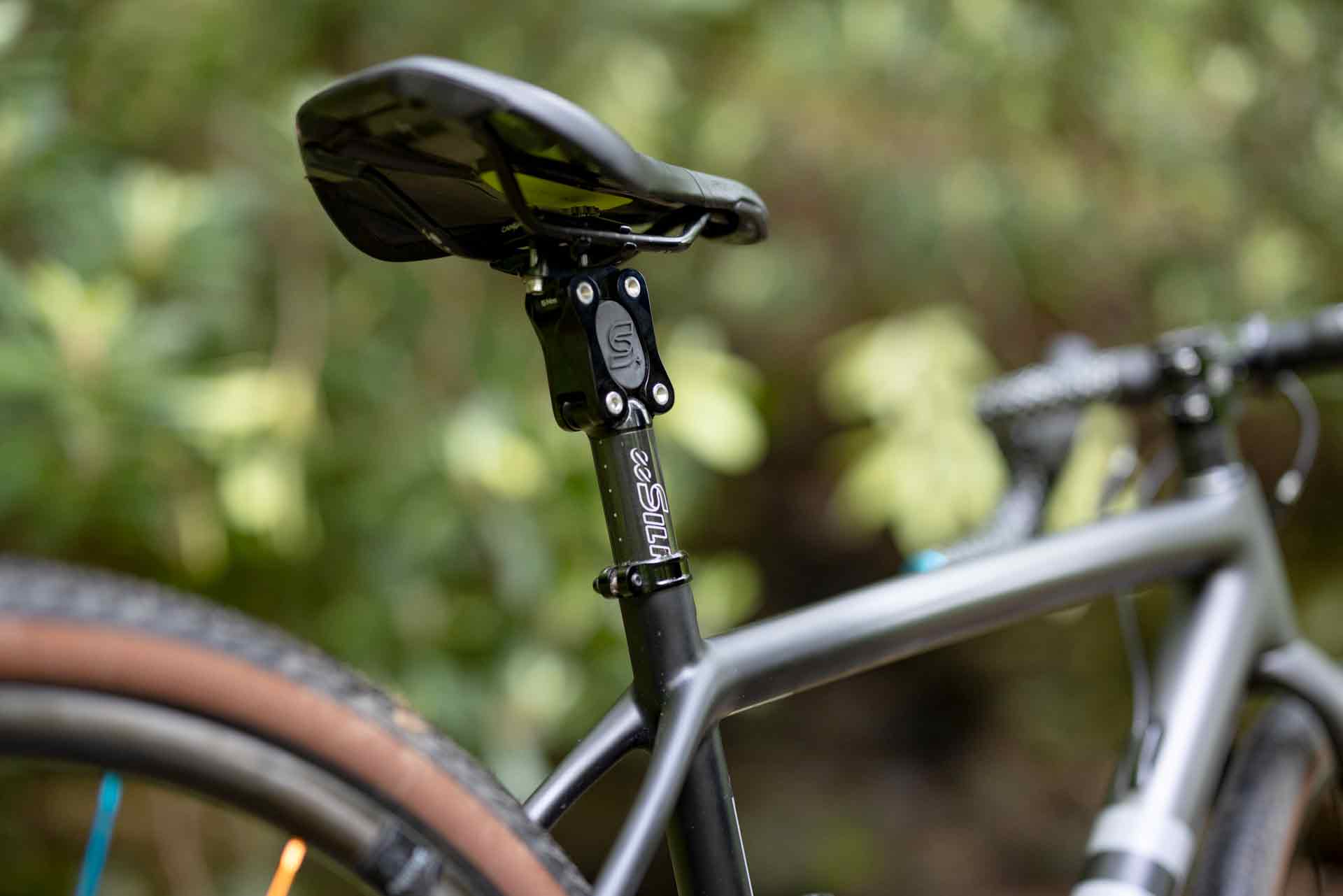 Das eeSilk-Prinzip: Mini-Federung für maximalen Komfort
On the road or when gravel biking, it's usually not the big hits that cause fatigue in the long run. Rather, it is the many small blows and vibrations that permanently affect the muscles. This is exactly where sprung components come in. Specifically in the case of Cane Creek eeSilk Parts: 20 mm of suspension travel on the seatpost and suspension stem are designed to reduce fatigue and thus provide a much more comfortable ride.
From our experience with the Vecnum stem we can say: Such components certainly don't work miracles, but they do exactly what they promise. They filter the many small "mini-strokes" and soften them so that you are more relaxed on the road overall. And they do it without much technical effort. Of course, they are a bit heavier and a bit more expensive than unsprung components. Compared to the effort of a suspended rear triangle or a suspension fork, however, this is of little consequence: the Cane Creek ssSilk stem weighs only a little more than 200 grams, the seat post less than 300 grams. In terms of price, both parts are also significantly cheaper than "real" suspension systems at around 200 euros per piece.
eeSilk seat post: 20 mm extra comfort
The latest release of the eeSilk seat post is available in several versions. On the one hand, you have the choice between a carbon and an aluminium seat post. You can also choose between the classic eeSilk seatpost with 20 mm suspension or the eeSilk seatpost with 20 mm suspension.
eeSilk+, which has 35 mm of elastomer suspension to offer. Both work with an unobtrusive, rigid parallelogram. They are available with 27.2 mm and with 31.6 mm diameter.
Cane Creek eeSilk stem: adjustable or fixed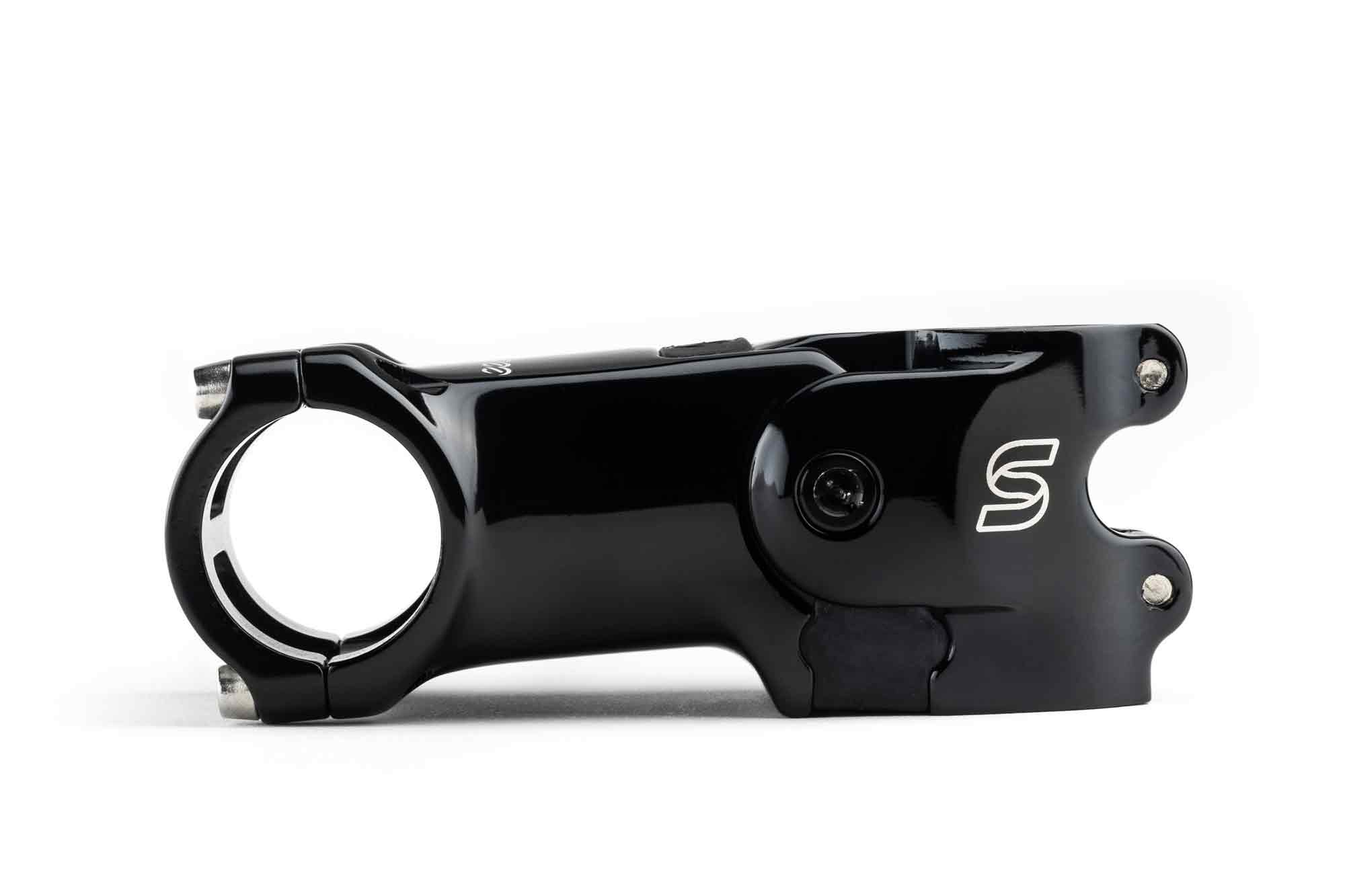 The Cane Creek eeSilk stem was already introduced last year. New this year is a "slimmed down" version without "lockout" lever. This makes the eeSilk stem even simpler: there is nothing to adjust, instead you just ride. Of course, you have to decide for yourself which of the two options is right for you. From a purely visual point of view, we certainly prefer the version without the adjustment lever.
Both versions are available in three lengths: 80 mm, 90 mm and 100 mm. To adjust the suspension to your own weight, different hard elastomers are supplied. Other elastomer hardnesses are available as accessories for special requirements. Changing the elastomers is supposed to be super easy: You don't need to dismantle the handlebars or seat post – just loosen one bolt.
All information about Cane Creek eeSilk products can be found here.